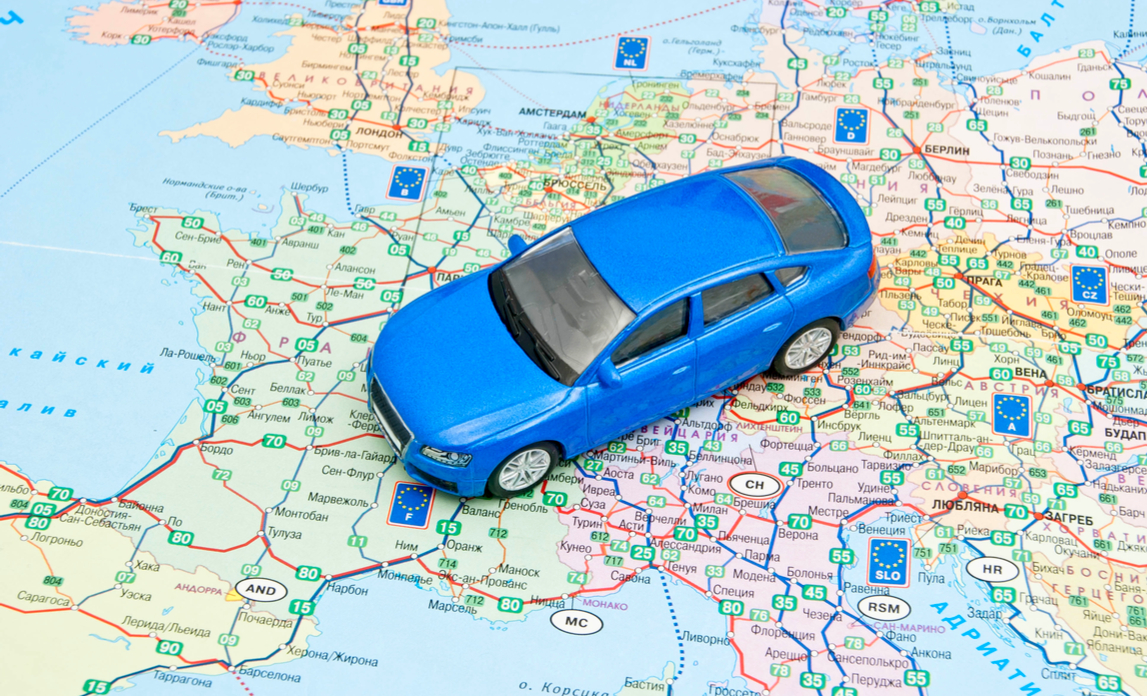 There's no avoiding the long, drawn-out process of Brexit and, as you're more than aware already, the initial date for leaving the European Union has already passed. But are we any closer to negotiating a deal that people are going to be happy with? Apparently not.
It's all well and good trying to avoid the constant news coverage to save our own sanity, but as business owners, we need some answers. If you, or your employees, have to travel in the EU for work, you'll no doubt have a few Brexit questions you'd like the answers to.
Should we be avoiding all business travel where possible?
Not at all. Whether there's a deal or a 'no-deal Brexit', the plan is for there to be as little disruption as possible to all travel in and out of the EU. The Association of British Travel Agents (ABTA) suggests that one of the safest ways to protect yourself is to book packaged travel, but that isn't always an option for business excursions. Instead, book your flights or other transport and hotels as normal and make sure that workers are covered by suitable travel insurance, should there be any issues.
Will we have to pay additional expenses for visas?
At the moment, UK citizens can travel freely between EU countries using just a valid passport. This should hopefully remain the case for any short visits to the Schengen area (up to 90 days in any 180 days) post-Brexit. However, if there's a no-deal Brexit and you need to travel for more than 90 days, you'll need to apply and pay for European Travel Information and Authorisation System (ETIAS) authorisation. It costs £6.30 and is valid for three years.
Should we expect delays at the airport?
Business travel can be for short durations, sometimes for as little as one meeting, so the last thing you need is a delay at the airport. The European Commission believes that we shouldn't notice much of a difference while travelling through airports, regardless of whether we end up with a no-deal Brexit or not. Procedures will be put in place to ensure that any additional security measures won't lead to more queues as we try to leave and enter different countries.
Will we still be able to drive in EU countries?
As it stands, UK drivers can drive in the EU with ease, as long as they have a valid UK driving licence and appropriate insurance. You'll definitely still be able to hire a car for work when you're abroad, but in the event of us leaving the EU without a deal, you'll probably need an International Driving Permit. The same goes if you want to take your own car away with you. IDPs cost £5.50 and can be obtained over the counter at your local Post Office. You'll also need to get a Green Card from your insurer to prove that you have sufficient insurance to cover you while driving overseas.
Will we incur charges for making calls overseas?
If you're travelling abroad for business, chances are you're going to need to make a few phone calls. At the minute, you can use your phone in the EU exactly the same as you would here in the UK without incurring any extra charges for texting, calling or using data. If we end up with a no-deal scenario, however, there might be a re-introduction of roaming charges. You and your workers will need to bear this in mind. If a deal is made, it will also be down to the network providers to decide if we can still roam freely.
It's hard to predict exactly how business travel will be affected post-Brexit. But for now, you should be able to go about your travel with minimum disruption.
Copyright 2019. This article was made possible by site supporter Rachael Matthews.