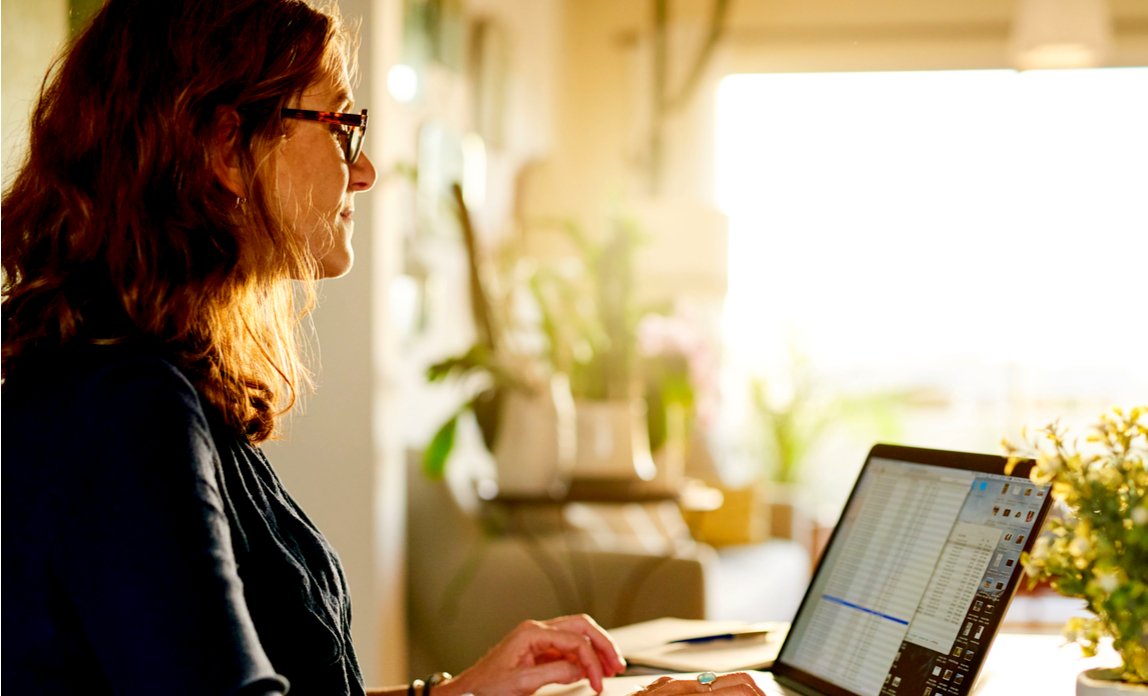 There are 2.9 million home-based businesses in the UK, according to Enterprise Nation.
Their Home Business Report suggests that around 70% of new businesses in the UK start from home and collectively, 'homepreneurs' contribute £300 billion in turnover to the economy.
However, far from being a sideline or a part-time hobby, around 1.1 million home-based business owners have been trading for over 20 years, suggesting that many entrepreneurs want to continue growing their business from home.
"Homepreneurs are not low-paid hobbyists," commented Emma Jones, founder of Enterprise Nation. "Instead they are experienced professionals who are using their skills to create value, spend more time at home and money in their local environment, while avoiding the financial and time costs associated with holding down a job."
It makes perfect sense.
Not only does a home office environment save money on office rental and amenities, which can amount to hundreds of pounds per month, it also cuts out the time (and cost) of commuting to a central office location. Business owners can then re-invest that time back into their business, or enjoy greater flexibility and pursue their lifestyle choices.
That said, in the traditional world of office-based work, there is still some stigma attached to businesses that operate from home.
Some clients may question why your organisation operates from a home address. How long have you been trading? Do you have the experience to meet their needs? Is your company trustworthy? Is their data secure?
Start-ups and smaller businesses often lack the sense of establishment and credibility that emanates from larger business. Even if you have years of industry experience under your belt, sometimes it all comes down to perception.
So it's up to you to project the type of image that you aspire to.
Happily, there are certain ways to help make your business look, and act, older than its years. We're not suggesting that you use smoke and mirrors to fool clients and partners into thinking your business is something it's not. Instead, it's about improving your professionalism, projecting better first impressions, and preparing your business for growth.
Here are 4 ways to get started:
1. Use an office address
Don't worry, you don't need to take out a full office lease. Even if you normally work from home, there are hundreds of business centres across the UK that will allow you to use their office address for a small monthly sum.
We recommend finding a business address that includes mail handling and forwarding, and one that you can actually visit - known as virtual office space. That way, you have a place to meet with clients or to touchdown and work for the day, which you can arrange by the hour. It's much more professional than meeting in coffee shops or hotel lobbies.
Many virtual office providers offer additional services too, such as live call answering and receptionist services.
2. Build a website with your own domain name
It's 2019, and there's really no excuse not to have a website. There are numerous, free website builders on the market to help you create a smart, user-friendly space to advertise your products or services.
Be sure to add your own domain name; a co.uk domain costs just a few pounds per year and many hosts will offer great deals, such as the first year free. Importantly, ensure your email uses the same domain, too. Nothing looks more sloppy than a business reply with a @yahoo, @gmail or @hotmail extension.
While you're at it, have multiple emails for different purposes, such as [email protected], [email protected], [email protected] and so on. It sets the standard and prepares your business for future growth.
3. Don't rely on your mobile phone
Buy a business phone number rather than relying on your mobile or home phone - it looks much more established and professional than a mobile number alone. It's also worth looking into a cloud-based voice over Internet protocol (VoIP) phone system, as it allows you to set up multiple extensions for employees along with features like voicemail greetings, messages by email or text, caller menus, and out-of-hours call greetings.
4. Be seen and heard
Attend industry seminars and events as often as possible, and ideally, apply to be a speaker or panellist too. It's a great way to make new connections and it will get your name 'out there' as a source of knowledge and authority. For the same reason, work on growing your social media presence, particularly business-focused channels like Linkedin. Complete your profile and add as many industry connections as possible.
These tips not only help your business project a more established and professional image, but they also help prepare you for future growth. Lay the groundwork now and start aspiring to where you want to be. Because if you think 'bigger' and act on it, you're more likely to get there - and you stand to win some great clients along the way.
Copyright 2019. Featured post written by Jo Meunier, a Start Up Donut contributor and Senior Editor at Alliance Virtual Offices.