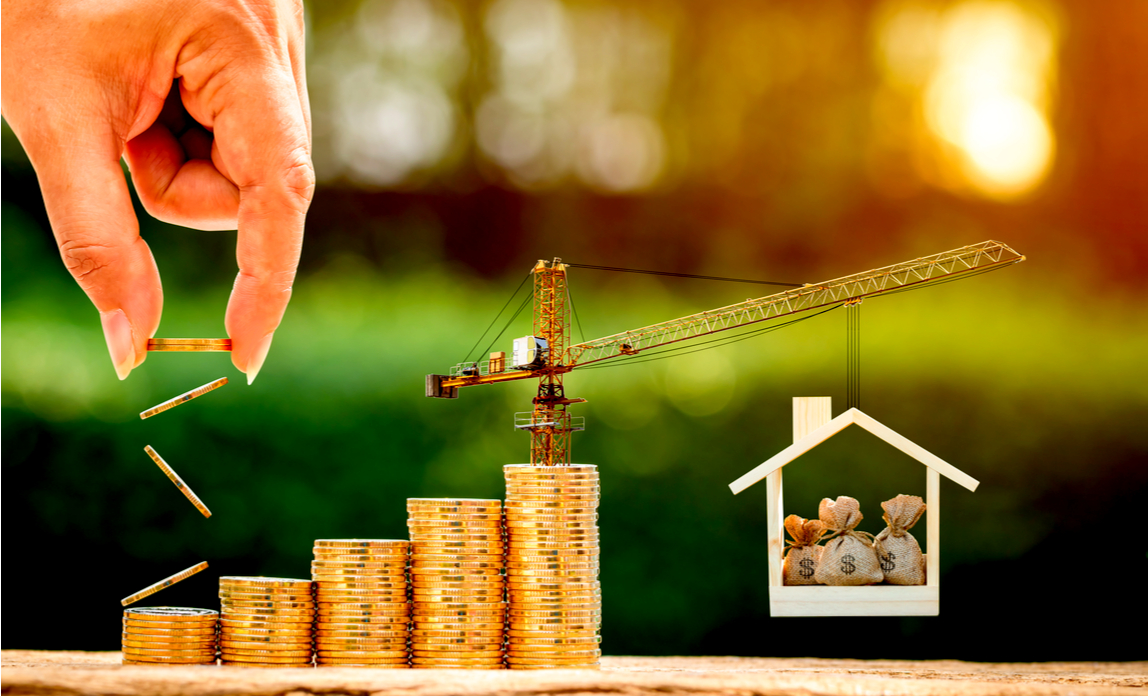 It's a shame, but many business ideas never get beyond the initial vision stage due to little more than a lack of cash. The problem is that irrespective of how great the idea may be, raising capital for a new business venture is never easy.
On the plus side, there are various options for financing your new start-up business. It's up to you to determine which avenues should be explored, but chances are you'll find something in the mix to suit your needs.
Start by considering how much you need, how quickly you expect to be able to pay it back and how confident you are your business idea will work. After which, it's a case of evaluating the various funding solutions available - popular examples of which include the following:
Traditional bank loans
By traditional bank loans, we actually mean unsecured personal loans that can be taken out for most purposes. In order to qualify for an unsecured loan, you'll need a good credit score, evidence of your income and documentation to verify your financial status. Unsecured personal loans typically attract competitive rates of interest and low borrowing costs, though may not be available if you want to borrow more than around £10,000.
Bridging loans
An accessible and flexible short-term funding solution, bridging loans are great when you'll only need the money for a limited period of time. Bridging loans are designed to be repaid in full after around six months, with highly competitive rates of interest and overall borrowing costs. In addition, a bridging loan can be secured on a wide variety of assets - not just the applicant's primary place of residence.
Mortgage extensions
Whatever equity you currently have tied up in your property, it could potentially be released in the form of a mortgage extension. For obvious reasons, you'll only be able to apply with your existing mortgage lender, who will determine if and to what extent you qualify for a mortgage extension.
Secured loans
Secured loans are rarely subject to any specific limitations. Just as long as you can cover the cost of the loan with acceptable collateral, you're almost guaranteed to be accepted. Terms, conditions and borrowing costs vary enormously from one type of secured loan to the next. It is advisable to consult with an independent broker to explore the various options available.
Business start-up loans
Various banks, building societies, specialist lenders and even the UK government can provide purpose-made business start-up loans at competitive rates of interest. Qualification criteria and general terms vary between lenders. Full details of the government business start-up loan program can be found at www.gov.uk/apply-start-up-loan.
Loans from friends and family
If you're able to pull together the funds you need to launch your business from family and friends, it could be the most cost-effective approach of all. They may charge you very little or no interest whatsoever, saving you a small fortune on traditional loan costs. Nevertheless, it's important to be realistic as to the potential consequences if your plans don't come to fruition or you find yourself unable to repay the money.
External investors
An alternative option is to track down and convince one or more external investors to support your business. One effective way of tracking down external investors is to explore crowd-funding options. Market your business idea online, appeal to as many would-be investors as possible and collect the funds you need from an extensive group of backers.
Peer-to-peer lending
Last up, peer-to-peer lending has become an increasingly popular and accessible option over recent years. There are now plenty of specialist P2P resources online, designed to link entrepreneurs with their ideal investors from all over the world. The idea is that investors and ambitious entrepreneurs are brought together to form mutually beneficial partnerships.
Copyright 2019. Featured post made possible by iConquer Ltd