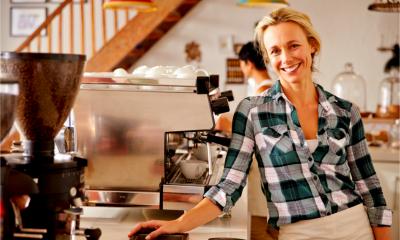 According to a research report by the House of Commons, the number of businesses in the UK grew by 63% between 2000 and 2018. With around 5.7 million firms currently operating, the United Kingdom is clearly doing something right to encourage start-ups and enable commercial endeavours to flourish.
Even with the uncertainty of Brexit, the British entrepreneurial instinct remains strong. If you're thinking about acquiring an already established business, the moment is particularly auspicious. In times of slightly higher economic volatility and slower growth, taking over a business that has proven its worth is a safer bet that still brings handsome returns.
With the sheer number of businesses listed for sale, you might feel spoilt for choice. In fairness, however, there are only going to be a few realistic options that are a good match for your expertise, and likely only one great opportunity.
Learn how to sell your business
Get a free comprehensive guide to selling a business and learn how to exit at the right price to the right buyer.
Here are our five top tips on how to choose, buy and operate your dream business.
1. Do your due diligence
As with any other important purchase, you should do your research before you consider buying any business - especially one that sounds too good to be true. There are business owners who enjoy the thrill of new beginnings and lose interest in an enterprise they have taken to the top, so they put it up for sale. These, however, are a truly special minority.
Most businesses for sale come with challenges, for which you should be prepared. Is that pizzeria losing traffic to the Domino's down the road? Is Amazon getting the better of that bookstore?
Before you buy a business, you will need to do a thorough investigation of their financials, business history, costs and debts. Make sure that there aren't any pending legal problems that could get you in trouble down the line, and that there are proper records of businesses transactions going back a few years, so that you can have a very clear picture of what you're buying.
2. Know your weaknesses and get professional support
Once you have your heart set on a business to buy, prepare for the process and identify your strong suits and weak spots. At this point it's okay - if not recommended - to seek professional help for any aspects of the sale process that you don't feel competent to handle yourself.
If you aren't a strong negotiator or a quick thinker, for example, plan to bring a trusted associate to the meeting with the seller. This back-up person should have your best interests at heart and, once you have briefed them, should support you in the negotiation effort.
The same goes for legal and financial matters: If you don't feel at ease with budgeting, turnovers, profits, licencing and permits, don't be shy about bringing appropriate reinforcements.
3. Create a good business plan
If you're reading this guide, there is a good chance that this is your first major business purchase, which you plan to finance with credit. In order to get the bank to trust you and offer funding, you need an iron-clad business plan.
Take as much time as you need to work out the kinks, use the information you gathered during your research and negotiations, and build a strong and clear case for funding this purchase.
On top of getting you the necessary financing, a solid business plan will also work as your roadmap to making the business your own and ensuring its future growth and success.
4. Don't let your heart rule your head
At every stage of the business purchase process, remind yourself that it's okay to have doubts and to re-evaluate the situation as it develops. Always be prepared to walk away from the deal if the conditions sour or if you lose confidence.
Buying a business is a major step in every possible way, and you need to be unshakeable in your conviction that this is the right move for you. It's tempting to tell yourself you're in too deep already, and you should go through with a deal that has turned dubious - but the truth is that you need clarity and certainty in order to make this transaction a success.
If in doubt, stop, make a sober assessment, and be ready to walk.
5. Get into the flow of your new business
Assuming you do go ahead with your purchase, and become the proud new owner of your business of choice, allow yourself enough time to get into the flow of things. Consolidate the knowledge you already gathered during the business acquisition process, and dive into everyday operations in order to experience the enterprise as a true insider.
Once you have that closer look, you're ready to make your own mark on the business, and perhaps on the industry as a whole.
New business owners are often tempted to make changes to prove themselves; you would be wise to take a deep breath, observe, and learn. Only then can you truly make the business your own.
Copyright 2019. Featured post made possible by Matthew Hernon, Account Manager at BusinessesForSale.com