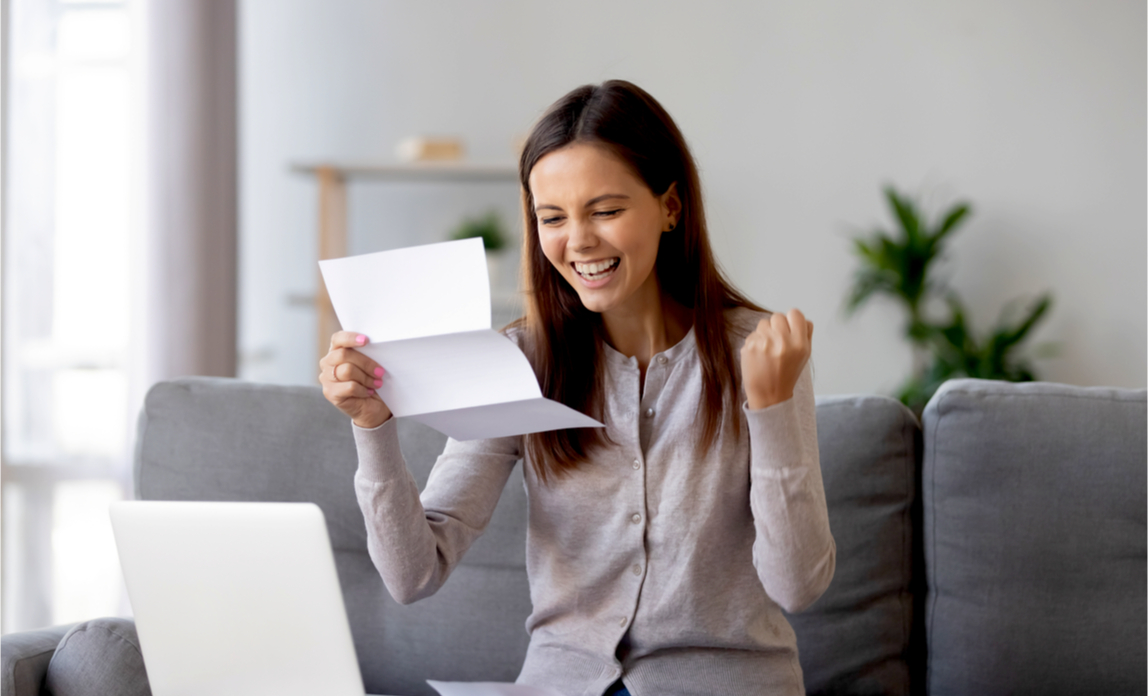 Obtaining a small business loan is a big hurdle for many small businesses. You may have an excellent business idea, a stellar team ready to help you execute your vision, and a can't-fail plan - but a lack of outside financing might scupper your entrepreneurial goals.
You will need funds to grow your business and to cover day-to-day expenses such as stock and payroll, and a small business loan can make the difference between success and failure. Boost your chances of getting approved by following these tips.
Check your credit score
Before applying for a small business loan, you need to check your credit score. Understanding where you stand will help increase your odds of getting approved. You can check your current credit score to see if you're likely to qualify for a small business loan.
Your personal credit score plays a significant role in your eligibility as a borrower, as it will show lenders how you manage your finances and debts. There's a strong correlation between credit score and age. A typical American consumer has a 704 FICO. This is not surprising, as borrowers with a good history of repaying loans on time are more likely to have a good score.
Check your score, and work to improve it if it doesn't meet the minimum requirements for lenders.
Search for the right lender
Small business owners now have broader financing options than in previous generations. Apart from banks, there are many alternative lenders that offer small business loans. You need to find the right one who can help increase your chances of propelling your business forward.
Your options include:
Traditional banks. You can work with your current bank to get a traditional loan. Since you already have an established relationship, this lender may offer a range of help and resources to keep your small business trading.
Alternative lenders. These bridge the gap between community lenders and big banks. They can help you secure fast finance, because they focus more on potential growth than the credit scores of business owners.
Credit unions and community lenders. Lenders or locally-owned banks that are interested in the economic growth of a certain sector may be a good fit for small businesses that need funding.
Do your homework
After finding the right lender, the next thing to do is find out the requirements for their approval process. These might include:
A robust business plan. Loans are usually not granted to speculating, lending, or gambling ventures.
A stellar credit history. This includes both business and personal credit history, and must be verified by a recognised UK credit reference agency such as Experian or Equifax.
Strong business and personal assets. This will show the lender that you're capable of repaying a loan.
A good relationship with the lender. A positive relationship and communication with your lender, even before applying for the loan, will increase your chances of getting approved.
Pay attention to the details
It's important to have a clear and detailed business plan to show to the lender so they'll trust you and understand your venture. The more details you can provide, the better.
Also, during the application process, you will need to explain:
Why you need the funds, and how you intend to use them. The more sensible and well-researched your reasons for needing the loan, the more they'll convince the lender.
The expected results for your business. Use realistic cash flow projections and financial documentation to support your claims, and demonstrate a good understanding of your industry and its likely risks.
Come with the right team
The deciding factors for approving a small business loan aren't limited to your reasons for needing it. Lenders will also want to know:
Who your leadership team will be. Your executive members should have outstanding business and credit histories.
Who your other investors are, and how they're related to you and your business.
How much equity your company has. If the lender finds out that you're not personally invested in the business, it will decrease their trust.
How committed you are. Alternative lenders in particular will want to know your business' story over the years, including any victories and downfalls. They are looking at the big picture, and want to invest in passionate entrepreneurs with the drive to see things through.
Use a business loan calculator
Unfortunately, some lenders aren't upfront about the full potential cost of borrowing from them, including penalties for missing repayments or charges for changing the loan terms. Make sure that you can truly afford to repay your loan in these circumstances.
Plug the interest rate, APR, and other related fees into a business loan calculator. This will help you determine if the loan offer is right for you,  and will give you an idea of the true cost of the loan.
Start planning early
Finally, even if your business isn't yet in the position of needing a loan, it's wise to communicate with lenders early and establish a relationship for any future borrowing needs. Be open about your position and future business plans, and don't be afraid to ask questions.
This will put you in an excellent position to secure a loan should you need one in the future.
Copyright 2019. Article was made possible by site supporter Tiffany Wagner, content creator and freelance writer for various websites