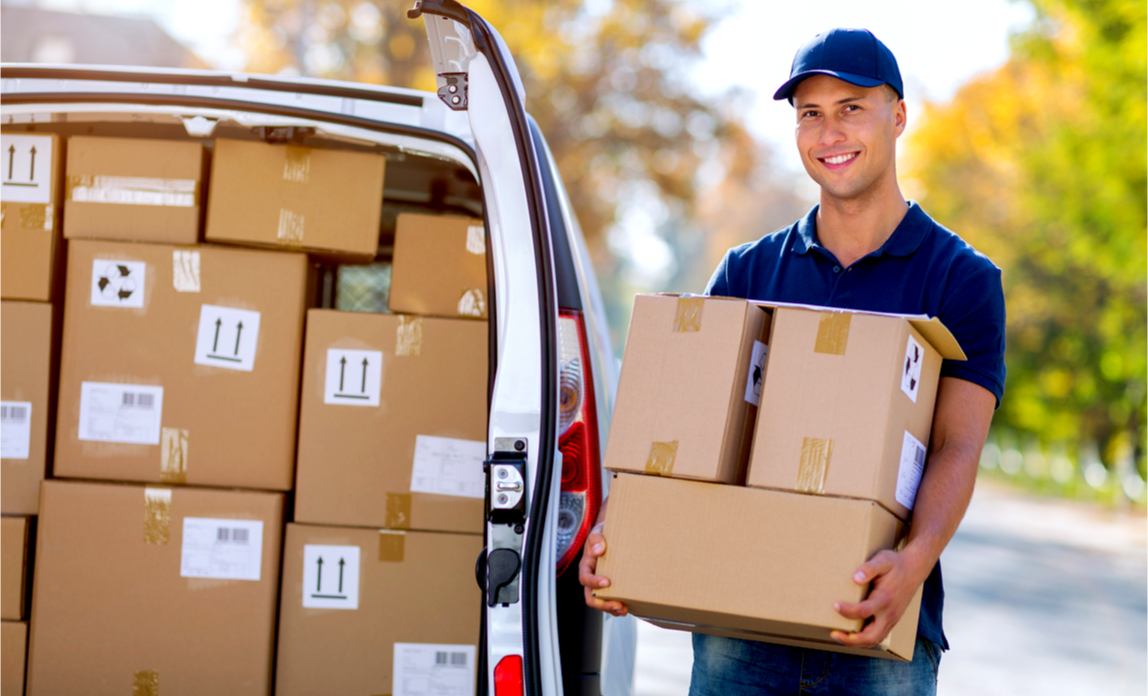 Starting a courier business can not only bring you a rewarding career, but a very lucrative one. While the big players definitely dominate in the sector (names like DHL, TNT and UPS), with the rise in online shopping showing no signs of abating, logistics is a growth industry with plenty of pie to go around.
I've had many years' experience in the logistics industry, and one of the most valuable things I've learned is that the long-term success of a courier business heavily depends on getting the basics right from the get-go.
If you're planning on starting your own delivery business, there are certain things you need to put in place before you start handing out flyers (more on them later). While good planning is the foundation of any small business, some of these aspects are unique to setting up a courier company.
Know who you are
No matter how rudimentary it is, take the time to write a business plan. Having a blueprint for who you are, what you offer and the direction you want to take the business in is vital, and it's the most effective way of ensuring you've got a clear picture of your expenses, forecasts and potential profit.
What I will stress is that even though we all know circumstances change and plans evolve, the important thing is to have that roadmap, so you don't lose your way even if you deviate.
Choose the right vehicle and equipment
Your biggest investment will be your vehicle/s. The kind of services you plan to offer (see above) will determine the size, weight and capacity of the vehicle you need, and you'll also need to decide whether to purchase outright or lease.
When you're first starting out you probably won't need to take on the expense of an office, but you should certainly make sure that you have everything you need in your mobile office; aka, your van.
After many years out on the road, I suggest that at the very least you invest in a good quality GPS (this one is a no-brainer), a smartphone (with a range of appropriate software), a first aid kit, hi-visibility gear and some basic useful stationery.
Marketing and promotion
Getting your name out there in front of potential clients is your most important job - because without customers, there'll be no delivery jobs to do. Your van is your most valuable piece of advertising space, so make sure you have some kind of branding or logo on it.
Get yourself some business cards and flyers printed with your details, and hand them out at every opportunity. Even a simple one-page website is enough to get you noticed and help give your brand some cohesion, and I always suggest wearing a uniform (even just a polo shirt) branded with your logo as well.
Get insurances in place
Insurance is not the place to skimp, and it's essential that you purchase an appropriate policy to cover you and your vehicle/s for courier work. An unexpected mishap can be disastrous for a new courier business if it isn't correctly insured, so bite the bullet and get it right from the start.
Set your prices correctly
There's a host of variables to consider when you're setting your prices, so make sure you do your research first. Are you offering same day or overnight delivery? Are you equipped to carry oversized items? Have you worked out your running costs? Do you know how much you need to maintain a healthy cash flow?
Make sure you have the answers to all the questions before you set your prices.
Grow your business
Once you're up and running, it's important to keep up the momentum and keep that cash flow moving. One of the best pieces of advice I can give is to gain membership to a courier exchange platform. With real-time access to thousands of loads every month, you'll be able to advertise your availability to a huge network, expand your existing routes and take on new clients.
If you want to be successful in the logistics industry, laying the strong foundations for your business is your first important task. If you plan ahead and put in the hard work, there are excellent rewards to be won in this exciting growth sector.
Copyright 2019. Featured article made possible by Luke Davies, Head of Sales at Courier Exchange and Haulage Exchange (part of Transport Exchange Group).