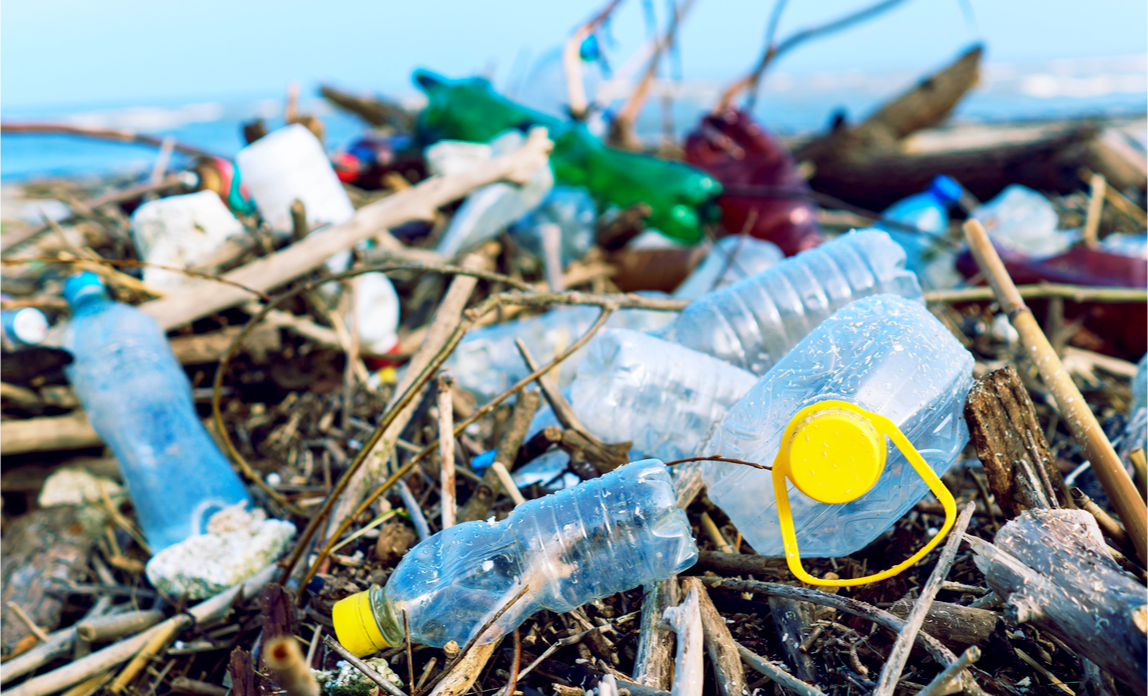 We are facing a global climate crisis on an unprecedented scale. Only earlier this summer, Sir David Attenborough told the Parliamentary Business, Energy and Industrial Strategy Committee that the crusade against plastic pollution is at an all-time high in the UK.
Meanwhile, 16-year-old Swedish environmental activist Greta Thunberg inspired hundreds of thousands of students worldwide to walk out of classrooms in a global strike, to call for greater action against climate change.
Increasing international focus on the climate crisis only serves to highlight the severity of the situation. One of the biggest culprits of the crisis is plastics, especially single-use plastics and microplastics – the latter getting into everything from our food and drink to the air we breathe. Plastics are contaminating our oceans, killing wildlife and causing unsustainable amounts of waste to be sent to landfill.
Businesses are being closely scrutinised for their contribution to the problem. Around 40% of plastics are thought to enter the waste stream in the same year they are produced, which is a harrowing statistic, especially as there are now thought to be 5.25 trillion pieces of ocean plastic debris - a number estimated to treble by 2025.
It is easy to call for plastic to be banned altogether - but as things currently stand, that may not be realistic. What we should be doing is encouraging plastic producers to offer more eco-friendly products.
Pack it in
The world is playing catch-up in developing sustainable alternatives to plastic, but significant movements have been made towards protecting the environment for future generations.
Take the packaging industry, for example. Plastic packaging accounts for 44% of the plastic used in the UK, but generates an incredible 67% of plastic waste. Environmentalists are calling for supermarkets and shops to ditch non-recyclable plastic packaging for products, as well as the bags offered at the checkout.
Even behemoth corporations such as Amazon have recently come under fire for using non-recyclable plastic packaging. No-one is immune to the climate crusade. Major food and drink brands are desperate to avoid the firing line, such as brewer Molson Coors, which has pledged to only use plastics that are 100% reusable, recyclable, compostable or biodegradable by 2025.
What's more, a recent study found that 65% of Brits are more likely to purchase a product if it is housed in recyclable packaging. So there is certainly a market for plastic packaging producers to come up with sustainable alternatives.
Innovation is possible
For example, here at Polythene UK, we offer plant-based packaging alternatives to give businesses and their consumers greater peace of mind, knowing they aren't contributing to the plastic pollution pressure cooker. Eco-friendly products such as starch-based compostable polythene that is designed to break down naturally after use offer an innovative solution that doesn't need to be recycled.
Other new products on the market include a carbon-neutral alternative to polythene made from sugar cane waste. The sugar cane actively captures CO2 from the atmosphere while growing, making the material not just green, but proactively green. This allows businesses to meet legislative requirements and deliver improved environmental solutions.
Finally, another innovative offering delivers the same strength as traditional polythene in a thinner, multi-layered product. Using this material can reduce polythene consumption by 20% by weight, reducing the amount of plastic waste going into landfill.
Ensuring a healthy future
UK businesses have a unique chance to offer something different to consumers - something they demand in this climate crisis. We're currently experiencing fast-paced movement away from using harmful plastics, but there's still an awfully long way to go to appease the concerns of environmentalists, while also ensuring carbon footprints and landfill intakes are reduced to a sustainable level.
Alternative plastic packing has undergone a pioneering leap in recent times with cutting-edge products becoming widely available and, more importantly, cost-effective for businesses to pursue. We must continue on this upward trajectory to create a healthy future for businesses, consumers and, ultimately, the planet.
Copyright 2019 James Woollard, managing director of Polythene UK, the UK leader in eco-friendly plastic packaging