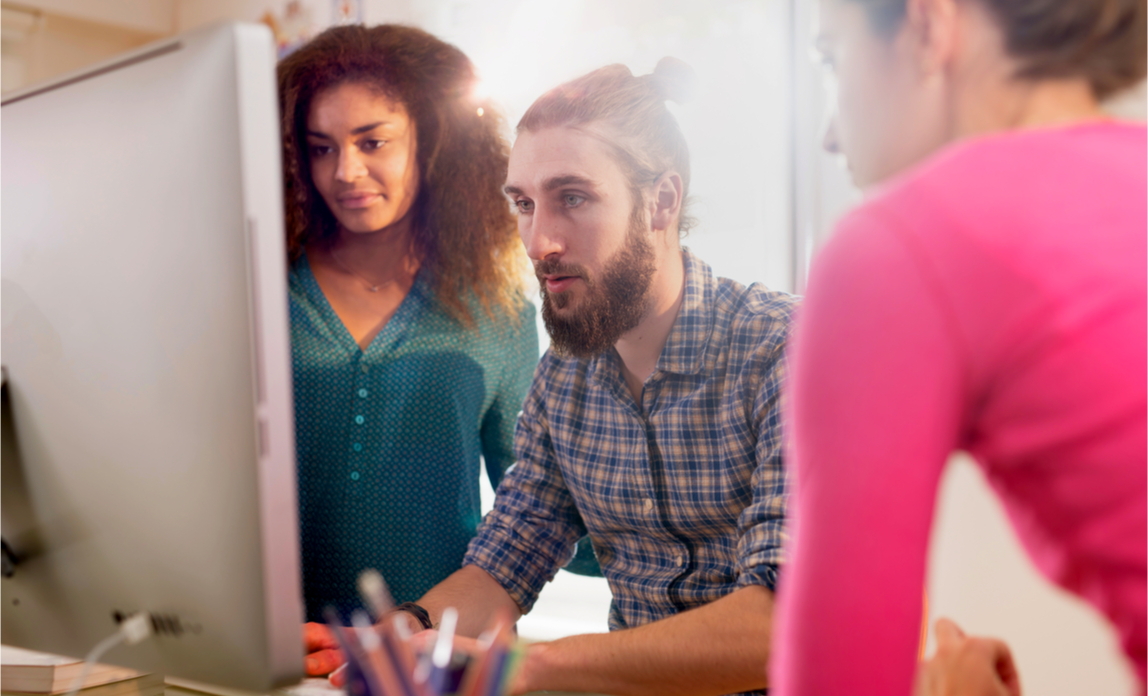 SEO is an in-demand service for a huge number of online businesses. Despite this, many would-be SEO agencies start up, only to fail in a couple of months. All have one thing in common; they did not plan before starting the business. You don't want to be them.
Luckily, this article will provide you with crucial tips to start a successful SEO agency from scratch. With fundamental SEO expertise, laptop, and internet connectivity, you are good to go.
So, how do you start an SEO agency business? Let's find out!
1. Niche down
Picking a specific niche allows you to offer stellar services geared to that particular market. While most people argue that providing general SEO services is better, finding your niche enables you to stay abreast of dynamics in a very specific area. And within no time, you'll become an expert SEO agency in that area.
Otherwise, you could decide to offer services only within a specific geographic area. Dealing with companies within your locality will enable you to conduct face-to-face consultations. It is also an excellent way to get your feet wet when starting out. With time, spread your business tentacles to other cities.
2. Build your SEO agency brand
Once you've decided which town(s) and niche to focus on, it is time to start building your SEO agency.
Choose a name
Come up with a unique name with little competition online. Avoid using terms with high competition, since this will make your brand rank lower (remember, you are just starting out).
Develop your agency's logo
Come up with a compelling logo. If you are not well versed in design, hire a designer locally or on platforms such as Fiverr or Upwork.
Finally, remember that when selling your SEO agency services, you are also selling yourself. As such, you need a professionally-taken profile picture to put on your website, business cards, proposals, etc. In short, you are the face of the brand.
3. Build a web presence
It's now time to build an online presence, both on search engines and social media. As such, you'll need to choose a domain name for your SEO agency. The name should echo your services. It should be easy to pronounce and remember.
Secondly, develop a website for your business. This is the most crucial part of your journey. You'll need to create a user-friendly, responsive homepage that encourages visitors to stick around. Again, hire a web designer to work on it.
Now, you have a working website with all needed information. The question is, how will they find you? It's time to take your business on Google My Business. This allows clients to leave reviews, which significantly bolsters your agency's reputation.
Do not forget to open social media accounts for your agency. Facebook, LinkedIn, Twitter, and Instagram are a good start. We'd recommend LinkedIn and Facebook since this is where businesses are. Remember this is a B2B business. Instagram allows you to humanize your company by posting videos, photos, and engaging with prospective clients.
4. Build your agency's reputation and expertise
To get your first few clients, you'll need to show your knowledge. However, no matter how experienced you are in SEO, a bad rep can negatively hurt your business.
To build a reputation, you'll need to post testimonials on your site, social media platforms, and local review sites. People are more likely to work with you when they find your agency reviewed. Since you are starting out, you can decide to offer free services to a couple of friends. In return, ask them to leave a testimonial and review.
To show expertise, you can:
Blog: Offer quality content on SEO for business, digital marketing, content marketing, and so on. Support your content with statistics and numbers.
Offer free consultations: When starting out, be ready to offer free consultations to build trust among your prospective clients. Clients appreciate free information that can help improve their productivity. These businesses will provide you with contracts in the long run.
Speak at conferences: Not everyone knows about SEO. In fact, very few businesses have an SEO expert on their workforce. You can decide to give free talks and seminars on SEO so that they understand what they are paying for.
5. Come up with a pricing structure
Chances are a few clients have been calling for your services. It's the perfect time to come up with a pricing structure. You can charge either hourly, fixed, or retainer. A retainer model works best for most SEO agencies as it's recurring work.
And the best part, SEO is highly dynamic, so you'll never run out of business. But for your SEO agency to attract retainer clients, you need to know the A-Z of SEO and offer additional services.
6. Use SEO tools
By now, clients have provided you access to their Google Analytics and other tools. Great! This, however, is not enough to claim you offer unique services. You'll need to offer link building, keyword research, and more.
Tools such as Ahrefs, SEMRush, Siteoscope, and Moz are a good start, since they come with a free trial period.
7. Make strategic partnerships
Most businesses fail due to lack of quality partnerships. Sometimes clients will ask for more than SEO services - for example, client A might ask for an SEO, web design and social media marketing package. Does that mean you'll decline the offer, as you only offer SEO? No!
This is where strategic partnership comes in. You might decide to partner with such service providers such that you'll handle SEO tasks and delegate web design tasks to another partner.
8. Find a mentor
Finally, you'll need to find a mentor who can guide you through the maze. You can find mentors online and at conferences and seminars. Thanks to their experience in the industry, they'll prevent you from making mistakes and help you fuel your motivation.
Over to you
Starting an SEO agency is not as hard a task as many people think. All you need is the right skills, a website that converts, and internet connectivity. Combine these with the tips mentioned above, and you are sure to develop a reputable agency.
Now, take the plunge and start yours today!
Copyright 2019. Article was made possible by site supporter Jessica Williams