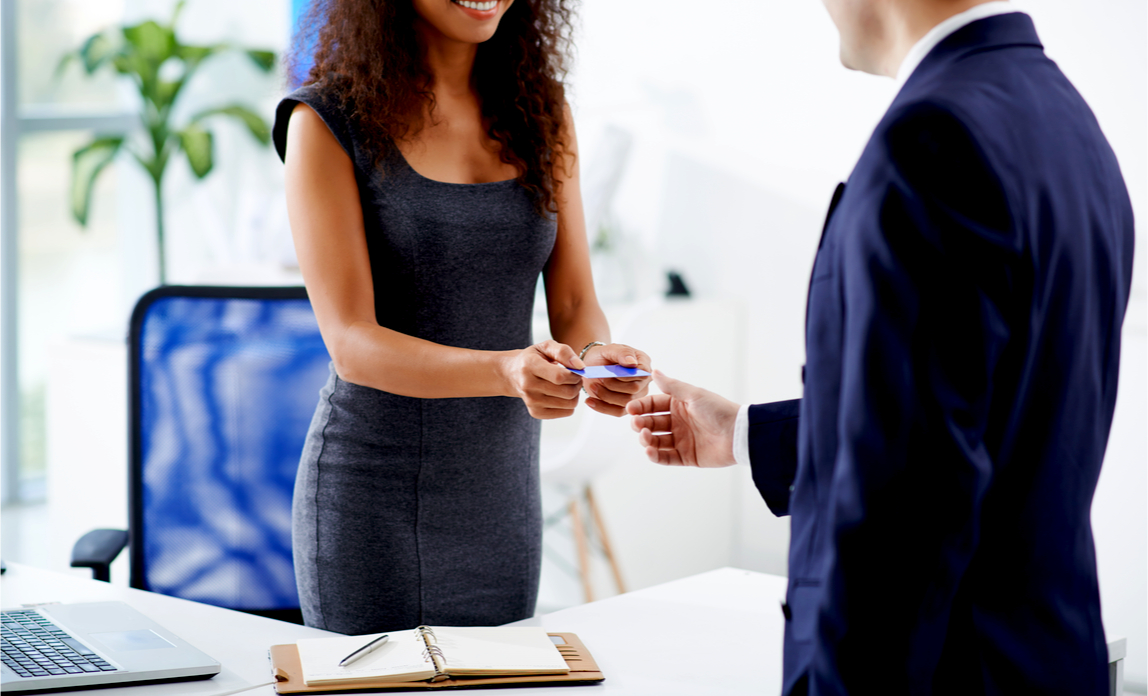 When it comes to designing and laying out basic business collateral, templates have a number of points in their favour. They simplify the creative process, allowing entrepreneurs to create high-quality work without design expertise.
However, templates themselves vary wildly in quality. Here we look at how to choose the best template for designing a business card.
1. Ease of use
First of all, a good business card template should be truly easy to use, allowing people with minimal technical skills to upload images, enter their information, and print without fuss.
A good template should offer simple text entry for your basic info - name, address, phone number - with the option to add additional details such as your website and social media handles, and the ability to upload images in a variety of file types.
All the formatting should be automatically handled - no need to spend hours trying to line up text and images.
The best templates allow you to switch between design types as you go, carrying over your data, so that you can see the different options available to you. This way, you won't have to start from scratch if you start off with one design and change your mind later.
2. Mistake-proofing
Of course, a business card template can't stop you making bad design choices, such as using an amateurish logo or blurred photo. However, a good one should warn you if your chosen image is too low-res to print well.
Great templates come with guidelines or snap alignment so that you can be sure things are lined up. They should also give you a heads-up if it's looking like your image might run over the edge of the card or overlap with your text.
It's important to remember that features such as spellcheck don't eliminate the need to carefully check your business cards before printing. No matter how smart, no template will be able to tell you if you've transposed two digits in your phone number or misspelled your Twitter handle.
3. Flexibility
There are several ways in which business card template software can be helpfully flexible. One basic function to look for is the ability to save your work, so that you can come back and make changes later.
Another useful feature is the ability to save several variants of the same file. This could allow you, for example, to create one basic version of your business card, and swap out logos and images while you determine which one leads to the most conversions.
Finally, a really useful function is the ability to take your finished design file and print it whenever - and with whichever provider - you want. Good business card template providers shouldn't force you to use their print services as the price of using their business card designer - although if you do, you may be able to access a discount.
Finally, look for flexibility in the number of business cards you can order at a time. The best business card creators allow you to order your printed cards in whatever lot size works best for you.
Copyright 2019. Featured post made possible by BananaPrint