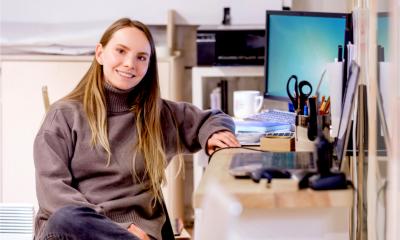 Launching your own start up is both an exceptionally exciting and daunting undertaking. It's exhilarating to finally execute your business ideas; however, a successful company requires more than just a unique new product or service.
To achieve great start up success, a business needs a solid foundation of efficient systems in place. A great place to start is with implementing a professional invoicing system from the beginning of your venture.
Don't let your start up flounder due to bookkeeping errors - start here by mastering the basics of invoicing.
What is an invoice?
An invoice is a bill sent to customers stating the amount owed for a list of goods or services purchased from your business. The invoice provides a breakdown of the cost for each product or service, as well as naming the seller and purchaser involved in the transaction. Invoices can be sent via post or email.
Most importantly, invoices ensure your business is paid timely and regularly, which is essential for your operations to continue.
What to include on an invoice
An invoice can include a range of information, but be sure to include these key elements:
Contact details - Present your company's and client's name, address, and info clearly at the top of the invoice to ensure your invoice is sent to the correct individual and that your business can be easily contacted. Be sure to include your business logo as part of your professional branding.
Date - Clearly state when the invoice was issued and the due date. You may also indicate any late payment fees or charges that will become payable if the invoice is not paid promptly.
Invoice number - To track and organize invoices, assign each invoice a specific number that's clearly displayed on the page. This can be used in any future correspondence.
Description - Detail the products or services bought by customers or clients, to avoid any potential misunderstandings.
Price - Include a price breakdown for each individual item and the total amount owed.
Billing information - Make it as simple as possible for customers to pay you by stating how payment can be sent to you - eg by cheque, via online banking or by another service such as PayPal. Include the relevant details, such as your bank account number and sort code.
How invoicing software can help
While not always an enjoyable task, invoicing is essential to ensure the prosperity of your business. Make the process simpler by using an invoice generator.
These services allow you to input the right information into the ready-made template, and create a sleek, professional invoice in the click of a button.
Copyright 2020. Article made possible by invoice home