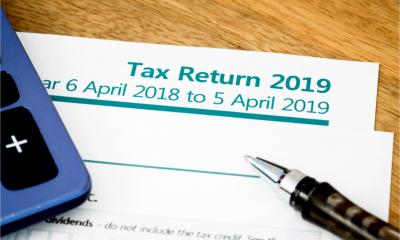 Is this year your first time filling out the self assessment tax return? You'll need to know what submission entails, exactly.
It's really not your average form. There's a substantial amount of information you'll require to ensure you submit it both accurately and compliantly.
Thankfully, Mike Parkes from GoSimpleTax has provided the necessary steps to empower you to file with ease.
Need help with your self assessment tax return?
GoSimpleTax makes your self assessment tax return quick and easy, helping you figure out which expenses and allowances you can claim.
Get SimpleTax for £39.10 with our 15% Donut discount.
Step 1: Register in time
You can't just fill in the information and send your tax return over - there's a registration process beforehand. This requires registering for a self assessment tax return and Unique Taxpayer Reference (UTR) number.
There's a deadline for this too - 5 October of your business' second tax year. If you don't meet this, you'll likely receive a penalty.
And if you've already missed it, then this doesn't mean you don't have to file the tax return. You'll need to contact HMRC at the earliest opportunity so that they're aware and can advise you on your next steps.
Budget more effectively
Let's not forget that submitting a tax return usually results in you having a tax bill to pay. The deadline for tax payment is also 31 January - so by leaving your tax return submission until the last minute, you won't know how much tax you have to pay until very close to the deadline.
Have you made provision to pay your tax bill? Have you saved enough? Leaving the submission until the last minute can put you under financial strain if the answer to those questions is 'no'.
Remember, filing your tax return early does not mean you have to pay the tax early. But the sooner you submit your return to HMRC, the sooner you'll know what your bill is.
Get the support you need
If you thought that accountants had it tough in January, you should see HMRC's call centres. Tirelessly working to help taxpayers submit tax returns accurately and on time, their customer service team try their utmost to answer your queries and keep you compliant ahead of the new tax year. But, sometimes, they're inundated.
As a warning to anyone considering leaving their submission until the week before the deadline, in January 2019, HMRC failed to meet their target of keeping callers waiting no more than ten minutes. In fact, almost 20% of callers waited over ten minutes before speaking to an adviser.
In the event that you need support from their team, we would always urge taxpayers to submit their Self Assessment tax return earlier rather than later.
Sponsored post. Copyright © 2020 GoSimpleTax offers tax return software that can help you manage your self-assessment.