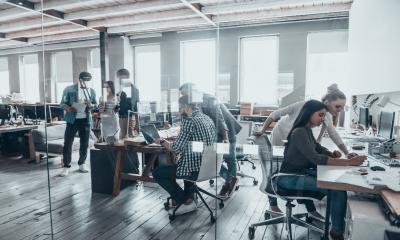 The tech industry is booming right now as there is such a high demand for new products and services that use technology. For anyone who is business-minded, this might feel like the perfect time to get your name out there and build something new. Of course, it isn't easy to start a business, especially in an industry that is already packed with start-ups.
In this article, we'll share some of the things that a tech start-up needs to have in 2020 to really become a success.
A unique idea
With so many different tech businesses out there right now, you need to make sure that you are offering something unique. This doesn't mean you need to invent new product from scratch, but if you are offering something that has been done before, you need to put your own unique spin on it. Once you understand what a USP is, you can make sure that your business has one.
Funding
No business will ever get off the ground without the right funding, so you need to think about this carefully. The good news is that within the tech industry right now, there are plenty of very wealthy people who want to invest. Take Tej Kohli, for example. He is known for investing in tech start-ups. If you can't find an investor, then consider crowdfunding or even a start-up loan.
A network
The next thing on our list of things that a tech start-up needs to have in 2020 is a network. If you are planning on starting a business that is made up of freelancers based around the country, then you need to stay connected. When starting and growing your business, you can't take your finger off the pulse. You need to be connected so make sure that you have the right network to support this.
SEO skills
While many tech start-ups employ a marketing agency to run their communications, it doesn't hurt to have some basic SEO skills to put to use. Marketing agencies can be expensive. When you're starting out, the last thing you want is to spend money when you don't need to. The good news is that SEO is relatively easy to pick up if you just put the time in. Check online for some basics to get your website ranking in no time.
Motivation
The final thing to make our list of the things that tech start-ups need to have in 2020 is motivation. This is a very competitive industry and if you are not motivated to make your business a success then you may as well quit now. Think about what motivates you and put this to good use. Try to motivate your team and make sure that everyone is on board to make this a real success.
Get started
If you are hoping to start your own business in 2020, then you need to make sure that you have everything on this list. Think about your product's USP and don't forget to pick up some SEO skills along the way. As long as you have the things on our list, you should be able to get your business off to a successful start before 2020 is over!
Copyright 2020. Article made possible by site supporter James Spencer, Fintech Reporting