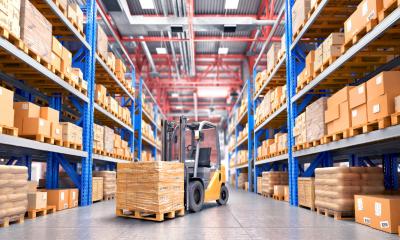 Getting your shipping right is crucial. Customers expect to receive the goods they have purchased on time, intact and without any need to return the goods. Getting it wrong is costly; it wastes time, money and can cost you the goodwill of your customer. The more returns and complaints you must handle as a business, the bigger the financial burden on your company. So, here are some tips to improve your shipping as a business.
Streamline your internal processes
Streamlining your internal processes can ensure that your shipments go according to plan. If you've got too much going on internally, it will eventually cause confusion. And that can lead to all kinds of problems: the wrong items being shipped; the items being shipped to the wrong address or parcels not getting shipped at all.
When you send a parcel, you want it to be packaged properly and for it to contain the correct product. Try to simplify your processes. Make sure your backend systems are compatible. Minimise the number of shipping companies you use. Consolidate your manufacturing depots. Make sure your packaging meets the requirements of your goods and the method of shipment you will be using. By simplifying your processes, you can save yourself a lot of hassle maintaining quality control and making sure everything goes out correctly.
Find the best suppliers
Selecting the right suppliers to package and ship your products is essential. Your reputation relies on them delivering on your promise to your customer. When selecting a supplier, consider all the processes they will be involved in from collection and packaging to delivery and possibly even your returns processes. Make sure that you find a company that's reputable within their industry but one that also communicates well with you and your customer in terms of any delays that might occur, which are inevitable from time to time.
Upgrade your packaging
Levelling up your packaging is essential. It's no longer just about what's on the inside, the outside counts too. Businesses are increasingly utilizing their branding and the advertising opportunities available when it comes to packaging. Think about how you could upgrade your packaging to reflect your brand and to really transform how you sell your products. The more you can do to improve your packaging, the better. Quality should always come above cost (damaged or broken goods due to substandard packaging will cost you even more) but make sure it's affordable for the business.
Keep your customers informed
Keeping your customers informed of potential delays or issues is essential. If you're trying to ignore customers or are less than honest with them, it will cost you in the end. It will damage your customer relationships.
Customers form an opinion of your company based on their whole experience, from the minute they come across your product, website or shop through to the ordering and payment processes and ultimate delivery and any follow up customer service you offer. Customers will want to know when their order will be delivered, and many expect to be able to track their package too. Always keep them updated no matter what the scenario might be.
Improving your shipping as a business is as important as any other improvements you might be considering. Use these tips to help improve your shipping and to deliver the best service for your customers.
Copyright 2020. Article was made possible by site supporter Jeremy Bowler