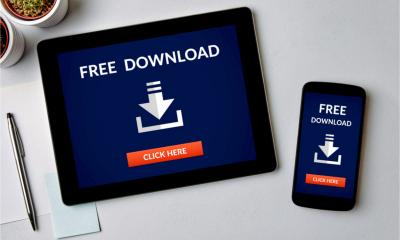 While coronavirus is causing unprecedented disruption to businesses and the self-employed, lots of big-name brands are stepping up and offering great discounts and freebies to help businesses. We've gathered together a list of the best ones that you might find useful:
Free advertising with Adzooma
Adzooma, the online advertising and marketing platform is temporarily opening up their full Adzooma platform for free until the start of June 2020. Existing agency and SME clients will also have their billing suspended for the same time period. Find out more on the Adzooma website.
Three months free on BT business broadband and mobile plans
BT Business is offering four bundles where customers pay nothing for their monthly plan for the first three months. Plus, they get a discount for the remaining months of their contract! Find out more on the BT website.
Fee-free sales on eBay until 31 May 2020
eBay has a range of support available for business sellers. From 26 March, new businesses registering on the UK online buying and selling site will not have to pay fees to list or sell until 31 May 2020. Find more information on the eBay website.
Free digital and numeracy training courses
Government research shows that 82% of all job vacancies require digital skills. The Government wants businesses to encourage staff to boost their skills while they are furloughed so it has lanched The Skills Toolkit. Find free, high quality digital and numeracy courses in the Skills Toolkit
Free LinkedIn Learning courses
LinkedIn Learning is offering free LinkedIn Learning courses until the end of June. A range of courses have been made available to help businesses hone their skills in management, sales, marketing and finance. There is also a range of courses on managing your stress and building personal resilience.
Free social media management software from Hootsuite
Hootsuite, the social media management tool, is offering organizations affected by COVID-19 free use of the professional version of their software until 1 July 2020. To find out more and get connected go to the Hootsuite website.
Free email software from Wundamail
Wundamail offering work from home software which helps manage a team using a simple daily email (a fantastic solution if you're trying to manage a team new to remote working) are offering their software free to any business who needs it, for as long as they need it. Sign up for free on the Wundamail website.
Three months free insurance cover for healthcare workers from Digital Risks
Digital Risks, the providers of business insurance, are offering self-employed healthcare professionals three months of professional cover for free. Get a quote on their website and use the coupon code HEALTHCARE3 at the checkout.
Free unlimited data from EE
Mobile phone network EE is offering NHS workers on an EE pay monthly mobile phone plan unlimited data allowance until 9 October 2020. If you're not already a pay monthly customer, you can sign up to become eligible for the offer. New and existing customers can register for unlimited data on the EE website.
Free access to the online coronavirus course
Online course to help firms affected by the coronavirus pandemic make the transition to remote working easier and safer. Covering the best tips for managing safety issues, conference call etiquette, equipment, remote working for managers, wellbeing and stress management. Get 90-days' free access to the course.