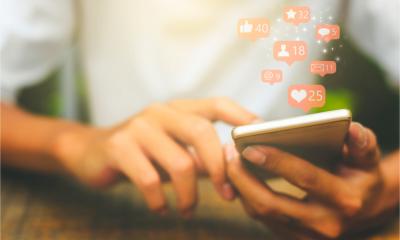 You may or may not have extra time on your hands during the coronavirus lockdown, but if you do, here's four social media lockdown tasks Marketing Donut expert Luan Wise has suggested you take a look at.
1. Review your existing schedule
Whenever there's a timely situation that impacts business - whether it's unique to you, or something in the wider world – it's important to review any content that you might have scheduled.
A classic example, Tesco's customer service Tweet signing off for the day with 'We're off to hit the hay'. That would be absolutely fine normally… except this was posted during the horse meat scandal.
Now, more than ever, it's important to review all scheduled and automated content – including any email sequences you have – and consider what might need to be adapted, and what might need to be postponed or cancelled.
2. Do some housekeeping
Spring is always a good time for a de-clutter, and during a lockdown it's hard to find an excuse why you shouldn't tackle some of those not so exciting tasks on the to-do list.
Auditing your own profiles to ensure they are up to date in terms of both imagery and descriptive text is good practice. You should also run a check on your privacy settings to ensure you know what information you are sharing, and with whom.
Keeping focused on social media is often a challenge, so spend some time reviewing your accounts. Reviewing your LinkedIn connections, unfollowing accounts on Twitter and Instagram and leaving groups on Facebook could help you cut through the noise. It will also help ensure you are only receiving relevant information which will help you focus on helping your business thrive and survive.
3. Plan for the future
While we're making daily changes to our lives and businesses right now, it's important to remember there will be a 'new normal' once we emerge from the lockdown, and any long-term planning we can do for the future will be beneficial.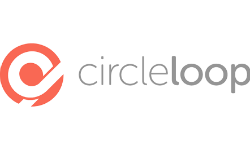 Get a modern business communications system that's loaded with killer features - business numbers, call recording, voicemail transcription and analytics - all included as standard.
Review your customer personas to understand any changes to their pain points and challenges and how your business can help them.
Review your current content; perhaps you have a documented inventory or it's time to create one (a simple Excel document is fine). Review any items that might need updating and identify any gaps for new content that you might create for future sharing.
It might also be useful to spend some time researching hashtags that align with your content plans to save time when you post. Hashtagify.me is a really useful free tool for this.
Review and set up business processes to help with efficient content curation and insight gathering. Set up Google Alerts for keywords such as key personnel, product names, competitor names etc so that you can receive timely notifications when new content is posted online.
Create Twitter lists that will help you streamline the accounts you are following. Public lists are good for notifying members and sharing, but private lists are great for viewing competitors and other groupings without their knowledge!
4. Learn new skills
Consider what learning you might need to do to support your future business plans. There are many courses available online, and some which are free, and offer certifications that will boost your CV. You could try the following:
Copyright 2020. Featured article made possible by Luan Wise, chartered marketer and fellow of the Chartered Institute of Marketing