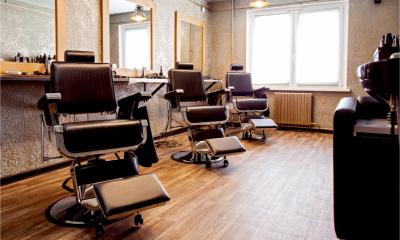 If you were thinking about opening a salon this summer, the coronavirus outbreak may have forced you to rethink your plans. The salon industry has been hit hard by the lockdown, as there is no feasible way to maintain social distancing as a stylist or barber. With no option to work from home, salon owners are left with no source of income and no indication of when things might return to normal.
This might make you wonder if opening a salon when the coronavirus lockdown is over is even feasible. In this article, we'll look at some practical considerations and how likely it is that you will be able to open a new salon when things return to normal.
The industry is booming
There is no doubt that the salon industry was booming before the lockdown. The salon and spa industry contributes around £7bn to the economy every year. It also employs nearly 290,000 people in 41,000 businesses. The demand for beauty products and treatments is certainly there, and we could see a spike in visits to the salon when the lockdown is over.
Social media has been littered with individuals trying to manage their manes from home. This has resulted in countless ill-advised haircuts and dye jobs that will no doubt need to be fixed when the lockdown is over. But this will be short-term demand. What will the salon industry look like a year from now?
It's difficult to say with any certainty if salons will survive the shutdown. Since we don't know how long the lockdown will last, or how it will impact the wider economy, we can only look at past trends to see how salons might fare. Following the 2008 financial crash, the number of people working in salons increased by 10% from 2008 to 2009. It would seem that salons are recession-proof on the surface.
This is further evidenced by the rise and success of companies that serve salons. Look at businesses like Salon Iris salon software as an example of a company serving the salon industry that has seen considerable growth.
Some salons may be forced to close
While some existing salons may struggle under the pressure of making ends meet, this could lead to a gap in the market for new salons to open. It could be seen as a thinning of the competition. Only the most thrifty and agile will be able to survive this period of uncertainty, so this could leave gaps in the market for new salons to open up.
Large chains are most at risk during these difficult times. They often dominate key spots on the high street, but these will come with steep rents and unforgiving terms. Just last year, we saw the Regis-owned salon group Supercuts enter administration. It was later rescued in December but is facing difficulty once more in the face of the coronavirus pandemic. The majority of the workforce has been furloughed and executives at the parent company have taken a 60% pay cut.
Small, independent salons are likely to survive, if not thrive, with the help of community support and government assistance. But this could change the landscape of the salon industry for the foreseeable future.
Mobile salons may become more popular
Even after the lockdown has been lifted, we can expect to see some permanent changes to the way we live our lives. We won't be safe from the threat of the coronavirus until there is a vaccine, and until then, we may have to face further lockdowns to help prevent our healthcare system being overwhelmed. In the meantime, we can expect many people will want to adapt distancing practices in their everyday life. This could lead to many customers being more comfortable with an at-home service.
Mobile stylists will also be far less susceptible to financial problems as a result of a lockdown. With fewer overhead costs, it would be far easier to weather the storm of lockdown as a mobile stylist. It would also be easier to manage closures, as a mobile salon operator would be able to start offering their services as soon as the social distancing measures are lifted. They wouldn't have to wait for the all-clear to open their doors.
Things to consider before opening a salon
Existing salons will have access to excellent rates on lending thanks to the government's Business Interruption Loan Scheme, but new businesses might struggle to access start up funds. If the recession is sustained, you might find that banks are less willing to part with funds. If you don't already have the funding in place, this could prove problematic.
Remember that the costs of opening a mobile salon are far lower than opening a physical salon. This could be the ideal stop-gap solution to help establish your salon and get on your feet while navigating the after-effects of the coronavirus outbreak.
Copyright 2020. Article was made possible by site supporter Paul Gordon of 720 Digital Ltd