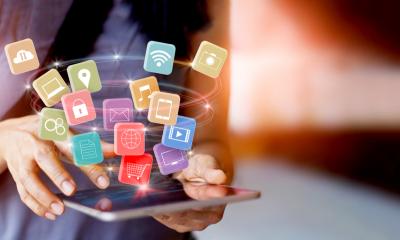 Are you looking for ways to push your business promotion to new heights? If so, you should definitely explore the option of omnichannel marketing. In this post, we're going to explain exactly what omnichannel marketing is and why it could be key to your business.
But first, let's quickly clear up some confusion. A lot of business owners think that multichannel marketing and omnichannel marketing are interchangeable terms. This isn't the case. Multichannel marketing is exactly what it says on the tin. It's using multiple channels to promote a product, service, or brand. Omnichannel marketing is far more advanced and therefore more beneficial.
Omnichannel marketing explained
With omnichannel marketing, you will typically use all the different tools and channels at your disposal. This could include:
social media
billboard campaigns
flyers
website content
in store promotion
Omnichannel marketing campaigns can include both digital and more traditional channels including the point of sale. The best part is that it doesn't just use them, it connects them. In fact, you connect them in a way that the whole campaign feels like one unified approach. Indeed, with omnichannel marketing, the promotion is seamless with a consistent message on every channel. It flows and therefore you can use each channel to push consumers further along the sales funnel.
So, where multichannel marketing starts with the company, omnichannel marketing begins with the customer. The big benefit is that the promotion is far more engaging and immersive. But there are other benefits too.
For instance, with omnichannel marketing, you can provide a more personalised solution to your customers. This is going to be true, regardless of which channel they access your brand from.
Does omnichannel marketing work?
If you think omnichannel marketing is more expensive, complicated and more time consuming than typical campaigns, you're right. To start with, you need to ensure that everyone - from your social media agency to those running your in-store promotion -are on the same page. So, it's important to make sure that this is an effective option.
Studies show that omnichannel marketing increases customer engagement by more than 10% and provides a 250% higher purchase rate.
Examples of omnichannel marketing
The best way to understand omnichannel marketing is to see it in action. There are numerous brands that have effectively used this type of promotion. Disney is perhaps one of the best examples.
When a customer is booking a trip through Disney World, they can arrange everything through the company site, including:
flights
airport transfers
dining
hotel
tickets, and more…
Once the tickets are booked, customers can use the My Disney Experience App to access all the information they need from any platform including mobile devices. They can make further reservations, add additional plans, and manage every aspect of their holiday. At the same time, the company regularly sends out emails updating the customer on information relating to their vacation, including how long it is until they depart.
Then there is the magic band, which is a relatively fresh addition, but which adds to the omnichannel marketing campaign. The magic band is used to access the park and unlock the customer's hotel room door. It can also be used to pay for food, merchandise and activate additional experiences. There's probably no clearer example of how creative and effective omnichannel marketing can be than Disney and we're only scratching the surface of their set up.
In terms of retail stores, there's Oasis. The UK company has managed to create a seamless solution with its own omnichannel experience with both an ecommerce store and mobile app. Customers can use these to find the products they want and then head to the store. Employees are provided with iPads which means that they are completely mobile and can use the devices to complete the sales anywhere in the store. In addition, they can also immediately order a product for a customer if an item is out of stock.
Companies have even utilised digital billboards to bring people into a bricks and mortar store. One brand created a hashtag on twitter. They then rented a digital billboard near their shop to live broadcast the hashtag in use, encouraging customers to visit the store. When they reached the shop, they were greeted with a fully augmented reality experience and could purchase the items marketed through the original hashtag.
We hope this helps you understand why omnichannel marketing is so effective and how it could benefit your own business.
Copyright 2020. Article was made possible by site supporter Jeremy Bowler