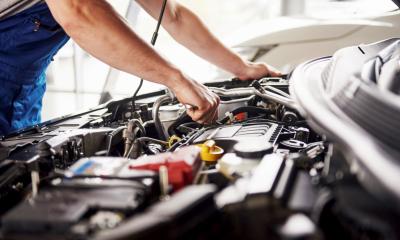 The ever-changing requirements in vehicle maintenance has created demand for a new, innovative high-tech start up in the car warranty space. In 2019, thousands of consumers purchased extended warranties to cover potentially expensive repairs. It is forecasted that even more consumers will purchase extended vehicle warranties in 2020.
Every year, consumers who have purchased mechanical breakdown coverage save hundreds on vehicle repairs. With an abundance of driver protection options, many modern consumers are beginning to rely on high-tech extended car warranties to cover the parts and labour for their vehicle maintenance. Without sufficient coverage, repairs and maintenance expenses can quickly add up. Discover how high-tech start-ups in the car warranty space that are reducing driver liability and vehicle repair expenses.
High-tech vehicle protection
Providers in the extended warranty market have begun prioritising high-tech vehicle protection for their clients. Extended warranty providers understand the complex, advanced technology in modern cars. From high-tech electronics, user interfaces, and mechanical options, modern vehicles require additional technical support.
If your vehicle's crucial electronic systems experienced an overload or breakdown, the repair bills can be sizable. Extended warranty providers ensure that the crucial components of your vehicle are always financially protected. With their advanced portfolio of services, you can prevent a simple breakdown from becoming a financial meltdown.
No matter what the mechanical issue is, your extended warranty provider can manage car repairs in their garages and body shops. When considering your car warranty needs, be sure to consider specialised protection for today's advanced vehicles.
Comprehensive coverage options
Mechanical breakdown insurance provides drivers with comprehensive coverage options. Modern vehicles can have up to 30,000 working parts. Keeping each of these elements performing at their peak can be a challenging and expensive task. Comprehensive coverage protects every single component of your vehicle from the engine, electrical components and transmission to the AC units and instruments.
Knowing that the expensive vehicle components are financially protected offers driver's peace of mind and confidence while on the road. To learn more about comprehensive warranties, visit GoGetOlive.com.
Driver flexibility
Extended vehicle warranty providers offer drivers flexibility and confidence through their coverage packages. It is likely that when you purchase a new car, you will be paying for it long after your manufacturer warranty expires. This can leave you with a massive bill if a key component needs replacing. Extended warranties are also available for used vehicles, helping you keep them maintained for longer.
Customise your insurance plan
Extended warranty companies allow drivers to personalise the level of cover offered by their insurance plan. No two drivers are exactly alike. Each driver will have specific needs which they will have to consider when selecting their warranty plan. For example, if you travel for work by car it's likely you will need a customised plan that will cover high-mileage commuting. On the other hand, if you generally only drive at the weekend, you can probably get away with a low-mileage package.
Support your financial budget
Mechanical breakdown insurance can help you plan your monthly financial budget. If your car suddenly needed an urgent repair, the costs are covered by your policy. This minimises the financial burden, as the only cost to you is your ongoing monthly premium and any excess you have agreed. Your warranty providers will work directly with mechanics to manage the remainder of the cost of the repair. This ensures consistent, manageable monthly payments that give you peace of mind on the road.
In summary
Extended warranty providers have revolutionised modern mechanical breakdown insurance. They offer high-tech coverage for advanced car technologies. They provide you with the confidence that, if your car developed a fault, you will be covered. You can tailor your insurance to your individual needs and spread the costs minimising the impact on your monthly financial budget.