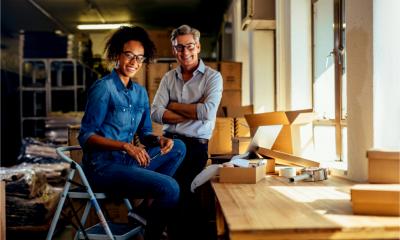 With the UK and much of the world in the grip of a global pandemic which threatens both health and economic stability, this could prove a challenging time to sell a business. Despite the apparently a bleak outlook, small-business owners planning a business sale can take some comfort from the past.
Throughout wars, global recessions (such as the Great Depression of the 1930s) and the financial downturn of 2008 stable, debt-free businesses in good health have consistently proved the best sellers.
So, here are five tips to bear in mind when reflecting on the current situation:
1. Spend time preparing your business
Now is the time to make your business as attractive as possible to potential buyers. And while that's true in any market, it's now vital to ensure your business premises are looking good and fit for purpose. Make sure your financial records, certifications and all other business paperwork tell an exemplary tale.
Beyond that, you should consider deferring any large spending which won't bring short-term improvements. Furthermore, this could be a golden opportunity to review ongoing commitments such as supply contracts and leasing arrangements. Try to negotiate improved terms and drive down your operating costs as much as possible.
Anything savings you can achieve here will have an immediate positive effect on your revenue figures.
Learn how to sell your business
Get a free comprehensive guide to selling a business and learn how to exit at the right price to the right buyer.
2. Be prepared to lower your asking price
You will have your own reasons for selling your business which may or may not exert an
influence on your proposed timetable for selling. And while buyers will be seeking a healthy, profitable business as their preferred target, there is no doubt that being prepared to lower your asking price to secure a sale is a sensible tactic.
Such decisions always require a balanced judgement but, when faced with a reasonable offer, it's worth remembering that if you decline the offer there is no guarantee that market conditions won't deteriorate further.
And likewise, while you may not relish creative approaches such as seller funding and 'earn outs', they may nevertheless provide a viable alternative means of achieving your goal.
3. Be patient
From a buyer's perspective, several considerations make the current situation a favourable one. Current market conditions mean there are likely to be a crop of strong businesses for sale at sensible prices. And interest rates are reaching historic lows.
So, anyone with a good credit record stands a good chance of securing purchase funding at very advantageous terms. For the seller, the message is to hold steady because business acquisitions will still go ahead. These more trying circumstances might just mean you have to allow a little more time for the due process to play out.
4. Get good advisors
Astute sellers will already appreciate the advantages of having good advice when you are preparing to sell. However, in these particular market conditions, it could be beneficial to secure the services of a business broker, accountant and legal advisor with experience of handling sales transactions during times of a perceived market crisis.
They will be better placed to understand the bigger picture and can offer a welcome measure of reassurance. You will know, for example, that there will still be a range of qualified buyers, and that a recession can be the trigger for many to acquire a good business as a means of controlling their own destiny. Sometimes it's just better to hear it from those who have walked the course before.
5. Develop a positive plan for the future of your business
Perhaps the most important tip is to prepare a persuasive strategy to show how your business will be able to ride out this present crisis and thrive in future market conditions. It's best to make this a written document which explains your plans for the next three years that will grow your revenues and profits.
Your plan should also include any ideas you have for new products and services which might contribute further to this initiative. You are the one best placed to create this illustration of your company's growth potential. Painting a compelling picture will go a long way towards delivering you a business sale at the right price.
Copyright 2020. Featured post made possible by Matthew Hernon, Account Manager at BusinessesForSale.com