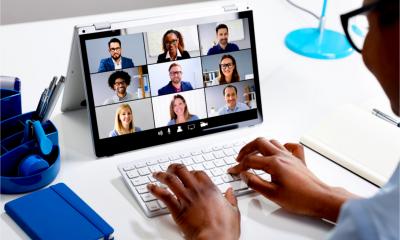 There's never been a better time to start a business selling online learning programs and courses. In 2017, the worldwide market for online education reached a massive $250bn, and it's only getting bigger with absolutely no signs of slowing down. Millions of people are enrolling in online courses, from short, day-long courses on a subject that they are interested in, to traditional degree programs in order to increase their knowledge and skills.
So, it probably won't surprise you that the response to this demand has meant experts and entrepreneurs all over the world are creating and selling online courses in order to share their knowledge with others. If you're an expert in your field or are skilled in something specific and want to build a business sharing that knowledge with other people, starting an online course business could be an ideal choice for you. Here are some simple steps to follow.
Decide what you're going to teach
The first step to take is determining what you're going to teach. Which topic or topics are you expert in? Are you sufficiently expert to successfully teach others? What subject matter would you like to become known for? Between your professional experience, life experience and hobbies, chances are there are several subject ideas that you know enough about to create a course on. Bear in mind that creating your course will take time and effort, so it's always worth choosing a subject you're passionate about and enjoy the most.
Identify your target audience
The next step is to identify a target audience that will be interested in that topic. Don't make the mistake of thinking your course will appeal to everybody; it's unlikely to happen. In fact, the more you try and make your course universally appealing, the bigger the risk of it appealing to no-one. Try to narrow down your target audience by asking yourself some searching questions about the people that you want to teach. What do they want to learn? How much time do they have for learning? How much can they afford to pay for your course?
You can also validate the market demand for your course idea by researching your competition and using tools like social media to directly ask your target audience what they think of your course idea and if they would be willing to download it.
Create your brand
Once you've covered the first two steps, it's time to begin building your brand. The starting point here is to decide how you want to be positioned in your industry. You should position yourself as the go-to expert on your topic. The next step is to come up with the visual aspects of your brand, like your logo, website, and business cards.
Be strategic with your positioning and build a brand that appeals to your specific target audience. Remember that not everybody is going to be your ideal student, so it's important to spend time getting to know your target audience and putting together a brand that they are going to relate to and trust.
Identify your UVP
It's important for all course creators to identify their Unique Value Proposition (UVP). This is the main factor that will set you apart from your competition and help your course stand out in an increasingly crowded market. To help create and identify your UVP, ask yourself:
Who do I help?
What do I help them with?
How does that benefit them?
Once you've answered these questions, sum it up in a single sentence. You now have your UVP, and it can be tied into your brand.
Delivering the course
Once you've created your course, identified your UVP, and determined who you're going to be teaching, it's time to consider how you are going to deliver the course. There are several ways to do this, but one of the most popular is in the form of digital downloads. Students can pay for the course using a tool such as Payhip. It allows you to sell digital downloads and can be integrated into your website. It can be used for one-off payments for a single download, or subscription payments for longer courses.
Another good way to deliver your course is to create an exclusive members-only community. Many course creators do this by having a private Facebook Group that members are added to once they pay for and sign up to the course. This creates an easy way for you and your learners to easily communicate with each other.
If you're an expert in a certain field and would love to teach others more about it, creating and selling an online course could be an ideal business venture for you.
Copyright 2020. Featured post made possible by Isabella Goode