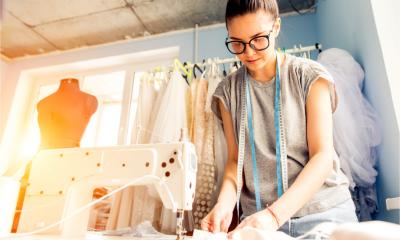 With the UK living a life on lockdown, many people now have the luxury of time on their hands.
According to branding expert Trudie Avery, this could be the perfect time to start a side hustle or turn that hobby or passion into a profitable business and live a life you love.
Trudie has been a graphic designer and creator of brands for 25 years. She helps dozens of start-ups each year to create a brand that is true to them and connects with their target clients.

She says: "Instead of watching box sets on Netflix, you could use this time to put a plan in place and work out how you are going to achieve your goals and start that business you have always dreamt about. Do your research, enrol on online training courses and start online networking and request one-to-one Zoom calls with those that could help you get your business idea off the ground."
Supporting the economy
As the country creeps into a recession, starting up your own business could help the economy. According to the Federation of Small Businesses (FSB), there were 5.8 million small businesses in the UK in 2019 – these are the backbone of our economy. By starting your business now, you can help the country bounce back from the current COVID-19 crisis. If cash is a little tight or you're on furlough, there are some government grants you can look into.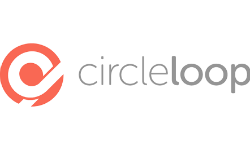 Get a modern business communications system that's loaded with killer features - business numbers, call recording, voicemail transcription and analytics - all included as standard.
Branding your new business
Once you've decided on your business idea and who it will help, now is the time to look at your branding. Branding forms a key part of your identity. It can help you to speak directly to your target market and evoke emotion. It's so much more than just colours and a logo. Branding represents your company's ethos, values, passion and will often be the deciding factor between someone choosing you over another business. Done right, it makes you instantly recognisable and memorable.
Generally speaking, not everyone has the budget for a professionally designed logo or brand guidelines. If you speak to a freelance graphic designer or small agency, they might be able to offer a cost-effective solution. There are also some brilliant online courses available, such as Brand on a Shoestring which offers support in creating a brand with six different modules including:
introduction to branding
colours and typefaces
how to design a logo
branding your website
social media
designing marketing materials
Additional support
There is a wealth of other support products and services online to help you along in your journey from the comfort of your own home too, such as advice articles, podcasts, blogs and webinars, with low cost and free products that could help you along the way too, from cloud accountancy packages to free CRM systems and social media schedulers. Use this time to absorb as much of this as you can and teach yourself new skills and systems that can help you when you are ready to 'go live' or take your hustle to the next level.
"It can be worrying to leave the comfort zone of your current job for the world of self-employment. I know that. I have been in your shoes," adds Trudie. "After building a successful digital marketing agency, I realised that it had taken me away from what I loved most – graphic design, website building and branding. So, in 2016, I took a new direction and Avery Creative was born and I haven't looked back. If you have a dream, go for it! If COVID-19 has taught us anything, it's that life is too short and fragile to not give it a try!"
Copyright 2020. Article made possible by Katie Graves of Ballyhoo PR.
Image of Trudie Avery courtesy of Jo Blackwell©  

Thanks also to branding expert Trudie Avery. For more information, go to www.averycreative.co.uk and www.brandonashoestring.com.