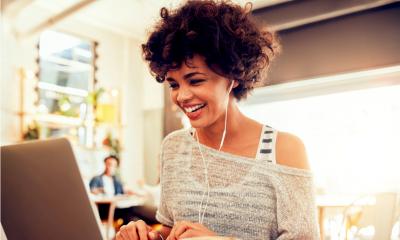 There's no doubt 2020 will be remembered as the year of the coronavirus pandemic, and possibly as the beginning of the coronavirus period. At this stage no one can know how long the virus will affect the world for, and when it will be safe enough to completely ease restrictions. There is a lack of verifiable data and a great deal of misinformation and misleading or destructive opinions. But in all likelihood, many of the restrictions and adjustments will be here for the foreseeable future.
This is not very helpful for the world of business, the majority of which is closed or curtailed in one way or another. A minority of businesses have prospered under lockdown conditions and some have been castigated for their success. But we should all try to adapt and continue our businesses however we can. If we can offer the world something of value, then we should strive to do this. While COVID-19 has closed many doors, there are always windows of opportunity for creative thinkers.
For all businesses that are trying to make it in the world, a little technical assistance will usually be required at least once. IT experts like Computers in the City can provide all the services needed for running a business.
Initiatives with value
The German government has recently launched the Beyond Crisis initiative in partnership with Deutschland – Der Land der Ideen. This will support new businesses aimed at providing solutions for a society affected by COVID-19. New ideas and business opportunities are continually submitted to the platform and reviewed on a daily basis. The organisation is designed to respond quickly if an idea has potential.
An example of a social project includes one that organises support within individual neighbourhood areas. The platform is called nebernan.de and has grown more popular in Germany since it was awarded funding four years ago. This predates the coronavirus pandemic but has been more relevant since the recent changes in the world.
Telemedicine
It has been widely reported that COVID-19 has put enormous pressure on medical services around the world. This also means that health care has been scaled back when it comes to non-coronavirus conditions. Due to stay-at-home measures and concerns of contracting the virus, people are also less likely to visit hospitals.
Telemedicine may be the answer to this, by providing the general public with the vital information and medical supplies that they need on a remote basis. Care.coach is a platform that guides people through the self management of chronic conditions using an avatar. This is especially useful for the elderly, who are able to avoid visiting hospitals and risking infection.
Delivery apps
With more people turning to home delivery since the coronavirus outbreak, an increase in delivery services was an inevitable development. Food delivery apps represent an emerging market from the advent of the smartphone, which was already experiencing considerable growth. The impact of COVID-19 has naturally accelerated this growth, bridging the gap between customers reluctant or unable to go out, and restaurants trying to stay in business.
Apps like UberEats and Deliveroo were already popular thanks to their choice, convenience and usability. Other apps, such as Farmdrop or Oddbox, provide the delivery of groceries. Potentially anything can be delivered with greater ease when information can be instantly coordinated with a smartphone. The stay-at-home measures have helped increase user's familiarity with these services. If the restrictions, or at least individual's reluctance to go out are here for the long term, this could be a promising market to enter.
Ecommerce
There is still room for innovation in the ecommerce industry for entrepreneurs with the right ideas, tailored for the post-pandemic market. This has been demonstrated by a new virtual storefront platform called Streetify.
This website and mobile app was launched in response to the COVID-19 crisis, and it aims to connect users with shops in their local area to help them stay in business. The app gives a visual presentation of different streets, so shoppers can go on a virtual walk and enter the individual shops to see their produce and any promotions or deals sourced from Groupon and Rakuten. The retailers have free access to the site for one year in the UK, the US, Canada, Australia and India.
Live streaming
The ability to live stream different events and services has been shown to act as a business continuity measure that has enabled organisations to stay active throughout the crisis. This has included everything from live religious services, intensive care units and even communication with the emergency services. DJs, such as Rob Da Bank, have broadcast live sets over the internet and popular TV panel shows and chat shows are still running using live chat.
Streaming gives businesses the chance to connect with a market while observing social distancing measures. This could be through educational or instructive live streaming or videos, such as fitness, home cooking, learning to play an instrument or learning a new language.
The business world has changed a great deal over the course of the new decade, but rather than waiting for normality to return businesses should invest their time in adapting to the new order. Even when the world can return to normality, the coronavirus threat is likely to stay with communities for much longer. This means there will be a greater awareness of the risks, and the opportunity for success for businesses that are able to respond to the changing times.
Copyright 2020. Article was made possible by site supporter Zachary Gottlieb