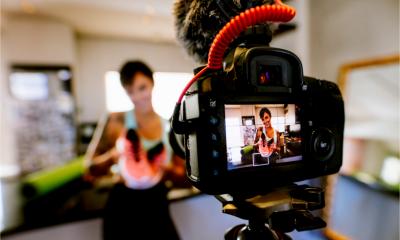 The COVID-19 pandemic has undoubtedly created difficult trading conditions for businesses of all sizes. Even those businesses who thought they had a cast iron business strategy have been found scratching their heads.
2020 will be remembered for its steep learning curve. With the World Economic Forum discussing the global trade and communications strategies, economic forecasts were moving in a positive direction until the health crisis shook off.
Cash-rich businesses and individuals have seen the crisis as the perfect opportunity to roll out their investments and acquire assets at the best possible prices . With several new stock brokers launched this year and stock markets crashing, some have moved quickly before prices return to normalcy once the Pandemic is over.
The future of start-up ideas
There is no denying that the start-up landscape will be changed completely. Luxury products have been hit hard and demand for essential consumer items and medical supplies has skyrocketed. People have also discovered that they need to realign their lifestyles in order to minimize the impact should this situation happen again.
A major shift has taken place and many employees are working remotely from home. Businesses that were already doing well online have managed to survive and those who have only recently started trading online were lucky not to miss the boat due to their late action.
Start-up business marketing: What can be done now?
If you haven't already realised, you will need the rethink your marketing strategy and channels as a result of the pandemic. If you want to survive in a digital world, you need to let your target customers know about your existence.
Now the problem is that consumers are bombarded by businesses offering their products and services. The first thing you need to do is to reach out to your target consumers. The second thing you need to do is consider what media you will use to reach them.
One trend that is worth considering is the emergence of video marketing. As a business owner, you can educate your customers and develop trust using video marketing. The engagement rates for video are also far better than for normal text-based advertisements.
Using video, you can demonstrate your products or services and help customers visualise the benefits they will receive. This is really beneficial for start-up businesses who want to raise awareness of their products and services. Shying away from video marketing is not really an option as the realities and uncertainties of the post-coronavirus world hit.
Why is video marketing so effective?
There are 2.34 billion social media users across the world according to Statista and this figure will only continue to grow.
People are addicted to watching videos on social media. Videos can be funny, short clips of movies, motivational videos - the list goes on. Just think how many video ads you see on Social Platforms like YouTube and Facebook Video.
Videos create a bigger impact
It's often said that "A picture speaks a thousand words". So, you can imagine what impact video creates and why video marketing is important. People tend to believe what they see with their own eyes.
If you tell a story to a room of ten people, they will all visualize things differently in their mind's eye. But if you show them a video, everyone will be on the same page. That's the power of videos and why is should be the core aspect of your digital marketing strategy.
Big brands have already realised the power of video marketing and they're already using it for their products or services. When you read about a product or service, you may not be moved. But when you see how a product functions through video, you're more likely to be convinced to spend money on that product.
Relationship building
With the help of videos, you can build a relationship with customers building a loyal audience. If you have a persuasive person working for the business, they can use these communication skills to create a following. Public speakers use video marketing strategies effectively to build a large following and then create income streams through paid consultations.
Engagement is far better for videos
Compared with blog posts, video content has a far better engagement rate and leads to a higher conversion rate. Therefore, video marketing is an effective marketing tool.
Videos are better for explaining stuff
Whenever there is confusion or a problem arises, help videos are often the go-to solution. Things can be illustrated in a limited way through pictures, but a video helps provide a greater understanding. If you offer a product or service that is not commonly understood, an explainer video on your homepage will help drive conversions.
Higher return on investments
When companies include videos for their products or services it leads to a higher ROI through conversions. Buyers may struggle to read long descriptions. A short video created with animations and video editing software can be a great awareness tool for lazy buyers and those who are in a hurry.
How to start video marketing?
If you are not confident enough to create a video yourself, you can hire a video production company that can provide you with the resources. Purchasing the equipment and hiring skilled labour yourself is expensive. So, if you only want a few videos it is more economical to outsource this work.
A video marketing agency will have the video production tools like cameras, video editing software, and skilled individuals needed to create effective campaigns for clients.
If you want to create your own marketing videos, it's likely you will need to learn some video production and content marketing skills before proceeding. Techniques can be learned through YouTube explainer videos and paid courses, but you will also need to factor in the cost of the equipment necessary to gain practical experience.
Copyright 2020. Article made possible by site supporter Adam Cifu.