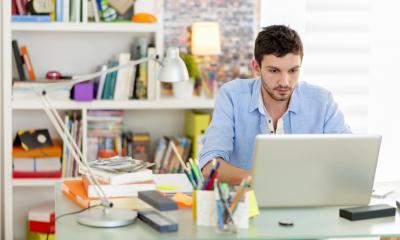 Those who want financial freedom and who have a great business idea are often inspired to start their own business. They build a brand and hire the right people to help them run the business. They have a clear goal and they know in which direction they want to take their business. However, many small businesses owners lack direction and have no idea where they should invest their time and money as a business.
Financial advisors are the best people to ask about business investments. They can provide you with regulated advice on the right options for you based on your appetite for risk, how much you want to invest, the types of investments you want to make and how long-term the investment will be. Before you go ahead and invest, you should also make sure that you have a Legal Entity Identifier - it's important!
If you are looking for advice as to where to invest your money as a small business, you could start by considering the five options below. Let's take a look!
Invest in yourself
The first thing that you should invest in as a small business owner is yourself. You are your business, and the success (or otherwise) of your business will reflect on you. You want to be seen as a competent and confident business owner. Assess your strengths and weaknesses and act to address them. You can do that by educating yourself on the key aspects of starting and running a business.
Think about how you manage your finances and learn how to look after them yourself. Sure, you may have an accountant, but that doesn't mean you can leave everything to your accountant. For one, it will soon get expensive if you have to turn to them for every financial decision. Get educated and invest in classes that will help you learn about business finance. This way, you can avoid first-year failure.
Invest in your team
With the best people by your side, you can successfully grow your business. Invest in training and education to develop the people that are working for you. Your employees are the people who are solving your business problems and coming up with the ideas that will make your business a successful one. Give your team as much support as you give yourself, and you will build a solid foundation for your business.
Develop your brand
If you don't invest in developing your brand with good designer who can ensure that your business makes the right impression, you're going to be overlooked. You want to make sure that your website looks great, your logo is on point and that your brand accurately reflects your business and what you stand for. It doesn't have to cost you a great deal of money, but it should be professional and consistent. You don't want to be passed over by customers for having a shoddy brand.
Invest in the stock market
Speak to a financial advisor if you plan to invest as a business in the stock market. You need to make sure that you make the right choices with your money. You don't want to invest in the wrong area and find you're facing a big of a loss because the risk was too great.
Develop a social media presence
If you invest in social media, you can get your message out to your audience at very little cost. You don't need to spend thousands to have an impact on social media but investing early will help you to gain the right followers. Consider where your target customers are and make sure you have a presence there. It will open new lines of communication with existing customers and bring in fresh new business opportunities.
Copyright 2020. Article was made possible by site supporter Jeremy Bowler