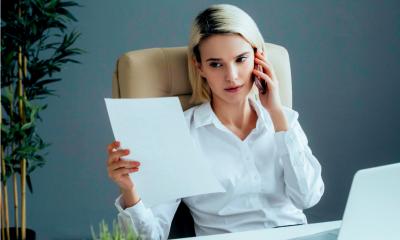 The global pandemic has had a profound impact on our working life. How – and where – we work has been dramatically altered as many industries have had to revise policies and rethink their current setup. This has been a worldwide phenomenon, too, with businesses in both hemispheres trying to find their feet in the 'new normal'.
The jobs market itself is at a strange point. While there are some industries that are struggling, there are others that are flourishing as a result of lockdown. So, although many employees will want to stay put for the security, there are plenty of workers who have developed itchy feet and are ready to move on to their next role. In fact, over one-third of Brits are rethinking their careers altogether.
If you're one of these people and you're considering pursuing a role in finance – or perhaps you've been made redundant and you feel like you can use this time to change your career path – why not take the plunge now? Here's how you can do it.
Do I need a degree to go into a career in finance?
Typically, you need a degree in finance or business in order to secure a role in finance. However, it's still possible to get a foot in the door without one. The training involved with a finance degree will teach you about the intricacies of the industry, but it can't teach you some of the skills that employers are looking for.
While you don't necessarily need a dedicated degree in finance, it might be worth taking some time to gain some finance-related credentials. If you have a degree in another subject, you could apply for training that's related to finance and business. You could apply for a masters, sign up for financial services qualifications, or gain a wealth management accreditation. If you opt for this route, do some research to make sure you're gaining a qualification in the specialism you're interested in.
If directing your education in this way isn't an option, you could take some time to learn the language of finance. By using terms that interviewers use every day, you're displaying that you understand their world. To do this, it's worth reading the Wall Street Journal and the Financial Times and spending some time reading glossaries.
Similarly, you can develop your knowledge by reading books and resources about finance. Keeping on top of what's happening in the industry and teaching yourself the basics can go a long way towards impressing an interviewer as you're displaying initiative and a drive to learn.
It's also worth applying for internships. This can give you a sense of how things work and what's expected of employees in this field. Whether you want to get into forex or you're planning on becoming an actuary, this is a useful way to work out what it's like and if it's the career for you.
How can I be successful in the world of finance?
To be successful, you need to understand the area you're specialising in. Whether you're a financial adviser or risk manager, having a clear idea of what your specialism does and how you can work well in that specialism is crucial.
There are tools that can help you. You can use demo versions to get a feel for the markets and read eBooks to learn more.
What are the benefits of a career in finance?
There are lots of plus points. From job satisfaction to gaining access to great earning potential, finance is a profession that has many opportunities. Add to that the opportunity to work from home in a lot of cases, and you could easily relocate to any destination you choose and still do the job you love, be that a move to Thailand or America.
Have you been hoping to work in finance? Is the pandemic making you consider taking the leap?
Copyright 2020. Article made possible by site supporter Tickmill