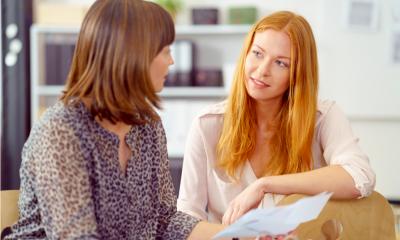 Studies and polls suggest that as many as 90% of businesses fail within their first year. Companies fail for a variety of different reasons. Some struggle to launch because there is no demand for the product or service in question and no gap in the market that needs to be filled. In certain cases, the market is simply completely oversaturated.
In other cases, a company will fail because of an issue with quality. Quality control is important and should be a consideration for any business. It's important that you can deliver what your customers want and expect from your company.
However, in many more situations, a business will fail due to overspending. It can be quite easy for a business to dramatically overspend and greatly surpass their limitations. That's why you need to make sure you explore ways you can save money in your business. The good news is that there's a variety of ways to save that will be worth exploring. Let's look at some of these options.
Use an accounting service
A lot of business owners shy away from using an accounting service. They assume that this is just one more cost to contend with that they are often keen to avoid. However, this is not actually the case as an accounting service will save you money in the long term. You will be able to view your spending and possible savings in real-time, reducing the risk of spending getting out of control. A great accountant can also help ensure you cut costs in the right area while ensuring that your business model remains strong.
Furthermore, an accountant can help at critical points through the year such as when it's time to pay your taxes. It's important you don't underpay on taxes because this can lead to massive bills further down the line. However, you still need to work to reduce your taxes as far as possible by claiming all relevant expenses and allowances. In other words, you should work with your accountant to ensure you can reduce spending without going over the line. You can only do this with expert support and advice.
Invest in the right technology
This is another area where business owners mistakenly believe that avoiding spending is going to save them money. The reality is out-of-date tech will cost you a lot more in the long term. For instance, in 2017, an estimated 40% of businesses were still operating on Windows XP. This was at least five years out of date by that point so why were businesses still relying on it? The simple answer is they were avoiding training staff to use new software. This makes sense to a certain extent however those businesses were falling behind the competition that had already made the decision to switch.
These days the key question regarding software is whether or not you are using the best data management system. If you're not, you need to consider utilizing a database migration service. The right solution can ensure that you are getting the biggest benefits from your data service and this does include a fantastic level of savings.
Of course, it's not just about the right software, you need to make sure that you are investing in the right tech too. Specifically, you should think about upgrading your computer systems. An old system can take up to ten minutes to load each morning. That might not seem like a lot, but it all adds up and will ultimately lead to a massive reduction in levels of efficiency.
Go green
You should also think about ways you can go green. Upgrading your tech is one of the ways that you can cut your energy bills simply because the latest tech is more efficient. However, you should also be thinking about bigger steps that you can take towards a greener future.
Don't forget, this will also help you gain support from the public. It's fair to say that more customers than ever want to purchase from companies that are committed to the environment.
If you own your office or your business property, it's time to start looking towards renewable energy sources. Renewable energy solutions provide the solutions you want and are more affordable than you might think. Solar panels are available at a fraction of the cost that they used to be and will pay for themselves in just a few years. And energy efficient technologies such as lighting and insulation can pay for themselves many times over is cost reductions.
Outsource
Finally, where possible you should be making sure that you are outsourcing. Outsourcing is a great way to save in areas of your business model that are either complex or expensive. You can outsource everything from accounting and bookkeeping to IT support, reception services and delivery. You just need to make sure that you choose the right outsourcing company.
There are numerous outsourcing companies on the market. However, they won't all offer the same standard of service. You need to carefully consider what solution you want and whether it will deliver the level of quality that you need. It's worth exploring both reviews and case studies to ensure this is the case.
We hope this has highlighted some of the ways you can reduce costs in your business. With the right steps, you can make sure you stay on the right track. Controlling your spending could help ensure your business doesn't go under before you even reach the end of your first year in business.
Copyright 2020. Article was made possible by site supporter Jeremy Bowler