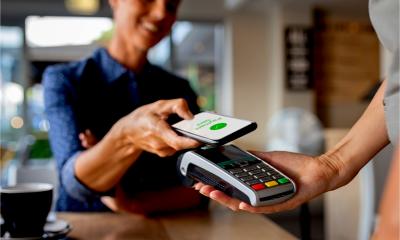 Technology is constantly changing the way we live and view the world. From our personal lives to our workplace, it touches all aspects of our lives. All businesses need to grow, develop and stay relevant.
One way companies can expand their horizons is by using technology. Technology comes in many forms and can help your business to thrive. Here are six ways that technology can help your business.
Manage employees' time
Managing time is essential for any company because there are only so many hours in the day. You want to make full use of employees' time, whatever their roles within the company. Managing employees' work schedules and daily routine can be difficult if there's a lack of organization.
Managing employees is usually handled by the head of department or team leader. If you're managing several people, your time and attention can be spread thin. Some might slack off and others might not have enough work to be getting on with.
Utilising technology and apps to manage time and tasks for each department can make the task much easier. There are lots of options you can take advantage of, some are free, and others are available on a subscription basis. They can be great for those in a management role, to help monitor employees and their workload without the need to physically see them.
Benefit from online payments
The traditional way of taking payment is cash. Technology has changed all that and there are now multiple ways of accepting payment. This is great for businesses that want to process payments quickly, regardless of where they're coming from.
Companies like Paxum can help with online payment options allowing you to process payments from clients or customers immediately. It also opens more channels through which your business can make money and the more, the merrier!
Understand your audience
Data is important as it allows businesses to understand their audience and to figure out what's working and what isn't. Technology offers businesses so much data that it is now possible to know who your audience is, where they're from and what interests they have. As you develop a deeper understanding of your audience, the quality of your service and products will also improve. It can also help you to tailor your campaigns and projects in more detail, making them more successful as a result.
Take advantage of data analytics platforms that can give you more of an understanding of who your audience is and what you need to do in order to target them more effectively.
Improve customer service
Customer service can be difficult for some businesses to get right. But it's essential you deliver great customer service to all to your customers. It's integral to your company's success and can help you transform those single transactions into repeat customers. The loyalty of customers can be what drives the success of your business.
Take a look at your customer service. How effective is it? Do your customers give good feedback, or are there more than a few negatives reviews? It's always good to take constructive feedback on board, but if there are recurring problems it's crucial you address them quickly.
Bear in mind that social media plays a big part in amplifying customer complaints, and can lead to more trouble for your business if you don't quash problems quickly. Focus on providing solutions for your customers. Simply saying you can't help customers won't convert them into regular customers.
Expand your business
Technology brings many benefits, but probably the most exciting is the opportunity to expand your business globally. This might be an option for your business too, and it's certainly achievable with the right product or service. You can use the online world to explore possible international markets and connect with those who might be able to help you reach them. Platforms like LinkedIn, for example, are like a global directory where businesses and individuals can connect. Who knows who you might meet?
Streamline departmental tasks
Streamlining is a process that simplifies otherwise overly complex tasks and processes. Technology can help to streamline processes, especially when different departments or platforms are involved. For example, a finance department might be working on multiple platforms to handle various tasks and daily processes. Such a complex system can allow mistakes to happen and for invoices and expenses to be forgotten. A solution is to process it all through one platform making it easier for your staff to navigate.
Look for ways in which your business can streamline tasks and take it department by department. You'll find that your staff work more efficiently and with fewer issues too.
Technology has a big impact in today's world. It's expanding and growing so quickly that we would have struggled to imagine the technology we have access to now even a decade ago. The future is certainly led by technology, so it's important as a business to climb on board and take full advantage.
Copyright 2020. Article was made possible by site supporter Jeremy Bowler