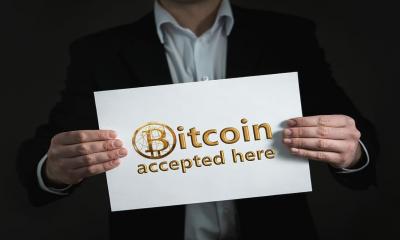 Customer experience (or CX) has always been a vital component of business. Today, it is arguably more important than ever. CX is something that has rapidly become a major priority for businesses, and it will only become more important as customer expectations continue to rise. The reasoning? Modern customers now share significant amounts of data with the companies they interact with (from email addresses to social accounts). As a result, customers expect those companies to really know them, and to provide a tailored service accordingly.

Broadly, that means you should do your best to put any customer data you might be gathering to good use. However, it also means you should take more general steps to show your customers that you're still improving and looking for ways to innovate and provide better service. This basically means you need to keep your business up to speed with modern trends. We offer our three top tips.
1. Make social media a priority
This is topic we have covered on the Donuts before. There, we referred to social media as a place where your brand "has space to shine," and where you can practice a variety of activities designed to showcase your brand.
An active social media presence is also distinctly modern. While it may seem trivial, customers who see you sharing content, interacting with other brands, and maybe even making social-savvy jokes (say, by taking advantage of trendy memes or hashtags) will start to think of your company as one that's on trend. There are plenty of practical benefits to using social media regularly too. But establishing this basic impression is arguably the most important aspect of the idea.
2. Start accepting multiple currencies
Today's world is increasingly interconnected, and because of this it's perfectly logical to think of your brand as one with international potential. After all, you can reach a potential customer across international borders just as easily as one just down the road.
One way to increase the likelihood of doing international business, and to offer a distinctly modern appeal, is to enable your business to accept multiple currencies. As to which ones make most sense, it may be clear based on where you're located. For instance, a business in the UK might accept the EUR because of its close proximity or the USD because of its so prominent throughout the western world.
More generally, you can also look to the forex market, which offers a clear indication of the currencies that are circulating the most. In addition to the USD, EUR, and GBP, the most traded currencies in forex include the JPY, CAD, and AUD. By accepting these currencies, you can go a long way toward opening up your business to a global audience, and establishing an international, modern brand.
3. Go green
In a feature on what modern consumers care about, it was noted that "ethical and environmental concerns are top priorities for the modern consumer". It suggested that companies should find ways to give back to their communities (another idea we agree with!), but that companies both go green and find a way to advertise having done so. And the latter is perhaps a uniquely modern issue.
In the last few years, consumers have grown steadily more focused on environmental responsibility; various surveys have indicated that consumers specifically look for "green" companies to do business with. So, by finding ways to go green - whether by using recycled materials, outfitting a store with energy-saving appliances, or even partnering with an environmental cause - you can tap into a distinctly current concern that will earn consumers' loyalty.
Copyright 2020. Featured post made possible by Henry Watson.