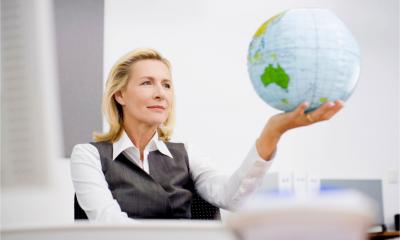 Taking any kind of business international can be a daunting process. You will be entering a new and very unfamiliar market. It's likely you will need to step out of your comfort zone too. If you want some help entering a new oversea market or want to take your business to the next level, this is the guide for you.
Choose your market - Before you do anything, you have to choose the right market to enter. You need to make sure that the market is right for your brand. It's helpful to make a shortlist of all of the territories that you might move into, and then focus on where consumer demand for products and services like yours is strongest. Take your time at this stage and implement as much research as you possibly can. This will help you in the long run by helping you avoid expensive mistakes and it will set you up for success.
Understand the market - When you have decided which international markets you want to target, it's vital that you take the time to understand how that market works. You need to understand any cultural differences that could affect how you will operate in that market. You need to know the best forms of marketing to use, the best way to attract and retain a new audience, and how you can finetune your strategy. You also need to make sure that you reach out to the right people and that your message is relevant. This will help you to establish your global messaging platform while remaining on-brand.
Currency - Currency will form a huge part of your overseas business. You need to stay up-to-date with exchange rates. You also need to monitor the situation within the country. Economic and political situations can escalate very quickly, and this can affect your business. If you want to protect yourself against currency fluctuations and political or economic turbulence in your new market, it's wise to put some savings away. It might be worthwhile opening a Euro bank account.
Small trials are the way to go - It is never wise to throw all your resources into an unproven idea or market. Of course, you need to take risks if you want to expand globally. But you need to ensure the risks you take are calculated and manageable. Start small and test the market first. If your first attempt seems to be working well, you can consider expanding and scaling up your overseas operations. If it doesn't work, it's time to go back to the drawing board.
Be realistic - Although starting small and scaling up is the way to go, you need to understand that the process will take time. You cannot expect to hit the ground running and assume that you will land instant success and witness a huge amount of growth. You need to accept the fact that the process is going to take time. You need to set realistic timelines to temper your expectations.
Form local partnerships - It's important that you develop any connections you have in the local market. Try to form partnerships with those who know the area well. Unless you have extensive knowledge of the new market, you will really benefit from local connections. These connections can help and support you. If you do not have local connections or pre-existing relationships, then the best thing that you can do is reach out and then form a network in your location.
Familiarise yourself with the market - It will be easier to familiarise yourself with the market if you have the right partnerships. If you don't have pre-existing partnerships, you will need to put the work in to learn about all the required rules and regulations in your new market. It's possible they will differ to those in your current markets. You may need assistance from a regional lawyer with experience in your new market and your type of business to help you get to grips with local rules and lingo.
Tailor your marketing - Every country will have its own ethos and its own unique culture. This means your existing marketing processes and messages may not work when you venture into a different territory. You need to think about what will resonate with the local market. How will you stand out when compared to your local competitors? Do they have an online presence? If not, it might be the time to invest in a regional website, so you stand out from the crowd.
Pick your market - There are 195 countries in the world so where do you start when it comes to marketing? Most businesses go down the path of least resistance. This could mean you target countries such as Canada, the US, Australia or New Zealand as they are English-speaking countries. This is a good strategy, but it's helpful to target countries with the largest demand for your products. For example, if you operate in the auto industry, it may be helpful to try and target countries such as Japan or Germany.
Your structure - You have to understand the difference between what you want and what is possible. At the end of the day, there are many ways to take your business global. All of them have varying levels of complexity and investment. You need to decide whether it is less risky to open an office overseas or leverage in-country distributors instead. The solutions that work in one country may not work in another country. The right approach will depend on the challenges that you face in that particular market. You may need a local company to help you to navigate the market. Setting up your own local presence (whether by acquiring a local player or by launching your own business) may be riskier but the rewards can exceed the results you get by piggybacking on others.
Learn the rules - Every country will have their own rules of engagement. When you're starting out, it's helpful to engage with sources of international support. When you go through them, they can help you navigate local regulations, business taxes and employment rules. Don't forget that there are also rules to prevent organised crime and corruption in other countries. This can make or break your business plan and may affect whether to target a country or not.
Fulfilment - You need to think about how you will fulfil your overseas business and all back-office systems you need to make entering a new market possible. Who will answer your phones? How will products be shipped? How will you collect payments? How will you provide services to your local customers? At times it may feel as though you have to create your entire fulfilment process from scratch. But taking your time and investing in the right parts of your business will all be worthwhile.
Localise your marketing efforts - Every single country in the world has a unique culture. It's your job to make sure that you tailor your marketing message and creatives, so they resonate with your new market. It will also help you to stand out from your local competitors. So, invest extra time on your marketing strategy to make sure that meets the needs of your local audience.
Copyright 2020. Article was made possible by site supporter Jeremy Bowler