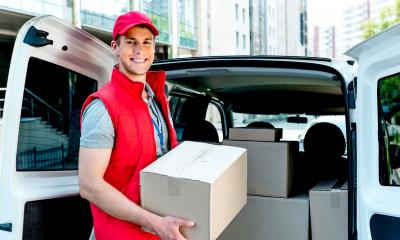 We are all accustomed to being able to get more or less everything and anything delivered to our door at the click of a button. Even the most traditional 'bricks and mortar' businesses have an online presence allowing them to reach customers across the country and even the world. This has led to an 'explosion' of delivery services - especially since the COVID-19 outbreak which forced all but essential services to close and people to stay at home.
Here are the top five new delivery business ideas (based on queries from our Donut readership):
Taking up the number one spot in our top five delivery businesses is the humble milk round. Even before the lockdown, milk deliveries were having a resurgence thanks to growing concern over plastic waste. For those of a certain age, the familiar hum of the electric milk float and the chink of the bottles is a fond reminder our childhood. The lockdown forced many (particularly those who were shielding) to resort to a daily delivery of milk and other basic provisions as the service has evolved to offer other fresh essentials.
It's also not uncommon for daily deliveries of fresh milk to be made to offices, schools and places of work. So whether you make domestic deliveries or commercial deliveries, the growing market for milk deliveries could make it an attractive business proposition.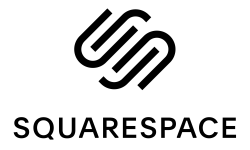 Squarespace provide easy to build, professional websites that stand out. Pick from a range of beautiful templates and customise to fit your needs whether you want a portfolio site, blog or online store.
In at number two is the courier business. Whether delivering locally, nationally or internationally, on two wheels using pedal power or four wheels by car, van or truck, the boom in online shopping and the expectation of 'next day delivery' has created unprecedented demand for courier services. If you think there is room in the market for another new courier business in your area, check out our guide to starting a courier business.
Queuing outside the local chip shop or Chinese takeaway in the rain on a Friday night could soon be a thing of the past. Like many other areas of modern life, we expect what we want to come to us when we want it. Services like Just Eat and Deliveroo have revolutionised the takeaway food market in the last 20 years. As a result, many takeaway food outlets operate at least part of their business as a mobile takeaway service and this has been accelerated by the coronavirus crisis. So, the time could be right for you to open your own mobile takeaway food business.
Does any sound encapsulate childhood more than the chimes from the ice cream van? Whether you're the fan of a '99', the ice cream sandwich or a screwball, we all have our favourite flavour or brand. Although the volume of sales has gone down the revenue has remained strong as small, artisan producers have stepped in to meet customer demand for premium, luxury ice cream (there are more the 1,000 producers in the UK). If you are looking for a seasonal business opportunity, want to fulfil a childhood dream of having your own ice cream van or are looking for a route to market for your own, handmade ice cream, this could be business opportunity for you.
The UK pizza delivery market was worth a staggering £2.1 billion in 2019. The market is dominated by some sizeable household names, including the franchise chain of Domino's Pizza which had over 1,100 franchise operators in 2017. Suffice to say, that's one heck of a lot of pizza! If you fancy starting your own franchise, or starting out on your own, check out our guide to starting a pizza delivery business.
If you fancy jumping on your scooter or getting behind the wheel and starting your own delivery business, hopefully the ideas above will have sparked your enthusiasm. But, if you aren't struck by any of these ideas, you can always check out the many other business types we have covered.