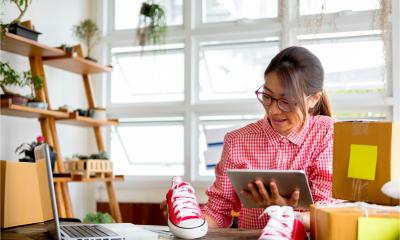 Building brand awareness and driving more traffic to your start up can be challenging. Especially in today's highly competitive start up ecosystem. However, there are profitable ways to promote your start up without eating into your marketing budget.
Having a powerful marketing plan with strong assets can create a buzz around your start up, products, and/or services. It just takes a bit of research and focused goals. For example, if you want to utilise audio and video for your SEO and marketing start up, you can launch an SEO podcast.
Strong assets like this can improve brand awareness and drive more quality leads to your business. Let's take a closer look at more profitable ways to promote your start-up.
1. Create and post video content on YouTube
YouTube is the second largest search engine in the world. And video content is the preferred medium for content consumption. In fact, 54% of consumers want to see more video content from brands and businesses.
Creating video content is also pretty easy. If you have a newer smartphone, you can shoot good quality videos without purchasing a pricey DSLR camera. You can use free editing software and using YouTube to promote your start up doesn't cost a penny.
But to ensure success when it comes to promoting your start up via videos, you will need to serve up actionable, informative content. Give your audience something they can use, share, and come back for. This can have a positive impact.
2. Start blogging about your "Industry & Stuff"
Blogs are a great way to promote your start up. Remember all those keywords you compiled when optimising your website? You can repurpose those keywords by positioning blogs around them.
Let's say you have a tech start up that developed the ultimate running watch. You keyword terms are likely to include "running watches" so you can write a blog around that term. A blog title could be 'Best running watches for future marathon runners'.
To get maximum online visibility for your blog, you will need to use the primary keyword term in your title, first 100 words, in a subheading, and in the blog post text a few times. And don't forget to get some backlinks for the blog post for Google SERPs ranking power.
3. Leverage influencers to reach your target audience
Influencer marketing is a must-do when promoting your start-up. Why? Influencers already have the target audience you want to reach. By partnering with the right influencer, you can reach thousands of potential customers already interested in products and/or services like yours.
And an influencer's audience takes his or her recommendations seriously. This is why influencer marketing is no longer just a trend, but a viable marketing strategy brands are leveraging for maximum social media marketing results.
The first step is to find a few influencers in your industry. Micro-influencers are the best, as you don't need to break the bank paying one or two for a paid promotion. The influencers may even do it in return for free products.
4. Start a podcast and maximise content reach
Podcasts are the future of marketing. If you haven't noticed, every business, brand and person has a podcast these days. If you think that a podcast is not right for your start up, find a few podcasts in your niche and check them out. It will change your perspective.
But how do you start a podcast? Here are the steps:
Create a list of podcast ideas and titles
Get a camera and microphone set up
Create media to brand your podcast
Record and edit your podcast
Host your podcast files on Podbean or Libsyn
Syndicate your audio files and upload them to Apple Podcasts or Spotify
These steps are the short and sweet of it. You get the idea. Don't let not podcasting get in the way of your start up goals, chances are your competitors have a podcast, or will very soon.
5. Email marketing is not dead
Despite the naysayers, email marketing is not dead. In fact, it is very much alive. Did you know 9 out of 10 marketers use email marketing tactics to distribute organic content? This can give your start up serious promotional power.
But there are a few best practices to keep in mind. When sending emails to your subscribers, don't be spammy. They know you have a product and/or service that could make their lives better, so don't try to sell it to them with every email.
Instead, provide informative and actionable advice, news, updates, and other useful nuggets. Be personable and give up the good stuff.
In conclusion...
The above profitable ways to promote your start up are only the beginning. Once you get going, you can add more to your overall marketing mix. Get your start up in front of your target audience without blowing your budget starting today.
Copyright 2020. Featured post made possible by Daniel Bailey