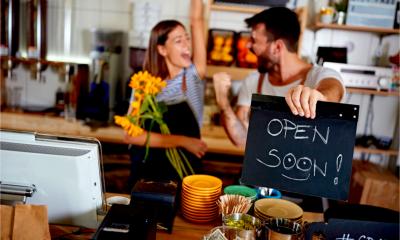 There are no two ways about it: starting a business is one of the most thrilling adventures you'll ever go on. Before you start wheeling and dealing, however, you've got to get address some fundamentals first. Once you have these in place, you can follow the dream. Here are six essential things you need when you start up a business:
1. An excellent business idea
You've got to have an idea. Not just any idea, however, but an excellent one. Your idea should solve a problem for your customers. For example, if the product saves them money, but this doesn't always have to be the case. Thorough market research can help you to spot gaps in the market, come up with better products or serve a need that you see arising in the future.
2. A viable business plan
You can't build a business overnight. You've got to have a solid business plan that sets out your goals, how you're going to achieve them, your projected turnover and how you're going to grow the business. Other things you might include in your plan include market research and competitor research. A business plan is important, too, if you're going to ask for funding.
3. A registered business name
To trade legally, you have to register your business. You'll need to provide the tax office with your business name and inform them of your business structure. Are you a sole trader or a limited company? Make sure you choose a good name for your business. It's going to come up a lot. You don't want one that makes you cringe every time you hear it.
4. A suitable work location
You'll need to find suitable premises for your business. If it's an office, you should ensure that it's spacious enough for you and your employees to work in comfortably. It should also be easy for you to reach, if possible. The overall set up, location and equipment should suit the nature of your business.
5. A reliable broadband connection
We live in an internet age. Regardless of your business type, you're going to use the internet for business purposes in one way or another, so you should have a reliable broadband connection. Fibre broadband is one of the best types to have because it offers fast speeds, allowing you to conduct business tasks such as Zoom calls and downloading large files easily.
Fibre broadband isn't your only option. You can go with ASDL, which is cheaper. However, it's also slower. It offers speeds of around 10 Mbps on average, whereas fibre broadband deals can provide you with speeds of as much as 500 Mbps. You pay more for fibre broadband, but it could be worth it for your business.
6. Plentiful funding
Of course, you've got to get some money behind you to start and run your business. You can get funding in lots of different ways:
using your own savings
borrowing from friends and family
investment from venture capitalist firms
investment from angel investors
securing a loan from the bank
crowdfunding
There's nothing quite like starting out on an entrepreneurship journey, but you've got to establish strong foundations on which to build your business. Then you can march on to victory or, better said, prosperity.
Copyright 2020. Article made possible by Melvin Calderwood, ex business consultant from Leicester. Now retired, he likes to spend his time studying the works of the great philosophers and spending time with his grandchildren.