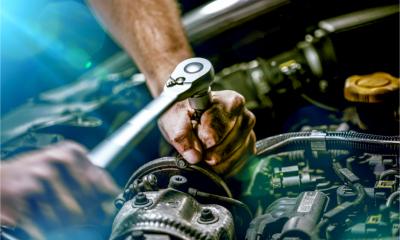 It's not unusual for entrepreneurs to start a business based on a hobby or personal passion. There are a whole host of hobbies and even sports that have sprung up around the automotive industry and our love for the motorcar and motorbike. Car enthusiasts collect classic cars, car badges, car manuals or just about anything else connected to their favourite make or model. Dedicated fans restore and show their cars. Others race them or spend their evenings and weekends watching others race cars and motorbikes at mind-boggling speeds just to feed their need for speed. If this sounds like you, imagine going to work every day and doing something you love. It's certainly one way to beat the nine-to-five blues. If you're a self-confessed car enthusiast or petrolhead with an interest in the automotive industry, starting a business connected to your love of cars could be a dream come true.
The Start Up Donut has guides on how to start over 180 different types of businesses. So, if your passion is all things motorsport, vehicular or things on two or four wheels, there's no shortage of business ideas for petrolheads and car enthusiats that you could start up. We have picked the ten most popular business ideas for lovers of all things motor. 
Top of the list of business ideas for petrolheads (based on queries from our Donut readership) is a tyre-fitting business. With 38.7 million cars on the road in the UK, there is a sizeable market for new tyre fitting businesses. Another service that drivers often have to call on is windscreen repair and replacement. If either of these business ideas sounds interesting, there could be room in the business for you too.
Many of us love our cars. We name them. We lavish care and attention on them. So, when we have a bump or scrape in our car, we like to get it fixed by a professional. With the right skills and training you could open a car repair bodyshop.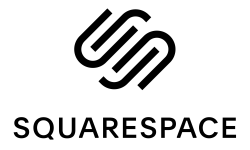 Squarespace provide easy to build, professional websites that stand out. Pick from a range of beautiful templates and customise to fit your needs whether you want a portfolio site, blog or online store.
A busy life means that our cars don't stay 'forecourt fresh' for long. If you spend hours in your car, or you have a hectic family life, it doesn't take long before your car interior and exterior could do with a valet. If you have an eye for detail and are the kind of person who notices when a car has had a wax, starting a car valeting service could be the business for you.
Do you have the 'gift of the gab'? Love cars? Becoming a used car salesperson could be the perfect job for you. Interested? Check out our guide to starting a used car dealership. Prefer two wheels? You could start a motorcycle dealership instead.
The UK has a long and proud history of car manufacturing. We also have an army of classic car lovers with collectors' clubs for the devotees of many the makes and models. It's not unusual to find a classic car show running on a sunny weekend somewhere across the country. These car enthusiasts often need specialist help to keep these classic cars on the road so if you love older cars and have the skills or knowledge to bring them back to life, you could become a classic car restorer. Older cars were not fitted with car alarms like their modern counterparts, so you might consider starting a car alarm fitting business.
If you would rather be behind the wheel than under the bonnet, you could consider becoming a driving instructor or opening your own driving school. With a steady stream of new 'wanna-be' drivers to teach, there's always demand for good instructors with parents often seeking recommendations for their sons and daughters. Depending on whether you prefer two or four wheels, you could become a motorcycle instructor or open a driving school and become a driving instructor.
Are you happiest under the bonnet of a car? Do you have a knack for fixing things? Almost all cars need to pass an MOT to be deemed fit to drive on UK roads. And with a wealth of parts that soon wear out and need replacing, most cars will take a trip to the garage at least once a year. You could open your own garage to tap into this market demand.
These days a limousine ride is no longer the preserve of the rich and famous. It is not uncommon for school leavers to ride to their prom in the back of a pink limousine. Stags and hens can often be seen piling out of the back of a limo on their big night out. And many happy couples will approach their local limousine hire company to track down just the right vehicle to carry them to their nuptials. If you have a taste for expensive cars, get them working for you by starting a limousine hire firm.
Some people just love driving. Does that sound like you? Have you considered swapping your job to become a cab driver?
When a car needs to have a part fixed or replaced, we don't always take our car to the garage. There are plenty of people with the skills and confidence to tackle smaller tasks themselves. And this is where the car parts supplier comes in. You could combine a love of vehicles with the dream of running your own shop by opening a car parts shop.
With over 5.8 million small businesses in the UK (4.5 million of which being sole traders), you will be joining a veritable army of small businesses if you started out on your own. Hopefully, if your passion is all things cars or bikes, you will have been inspired by one of the ideas above. But, if none of them 'fire up your engine', you can always check out one of the many other business types we have covered.