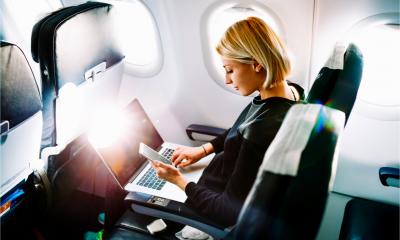 At some point, you might need to ask employees to work abroad, either relocating on a long-term basis or for short-term business trips such as to an overseas sales conference and other workplace opportunities. It's important that you do what you can as a business to ensure your staff represent your business in the right way but are also kept safe. Here are some tips to protect your employees when abroad.
Get clued up on the legal implications of working overseas
There are some legal aspects you should consider when your employees are traveling abroad for work purposes whether they're working over there for an extended period or visiting on a tourist visa. Whatever the case may be, it's important to take the advice of an immigration solicitor, cost or otherwise, to make sure you understand the legal implications of sending staff to work in a foreign country.
As an employer, making sure your staff are protected is essential but it's also important you're protecting the interests of the company too. Find out what the legal implications are when you have employees working overseas so you can inform your staff and give them all the necessary information they need before they go abroad.
Identify any risks
There are always going to be risks to anything you do in business, but it's important to know what the specific risks are when sending employees to work for your company in another country. Depending on the country they will be working in, those risks might be more serious than working here in the UK. It's good to think about the potential risks your staff and company may face when choosing to send employees to work in a foreign country.
As your employees are no longer under your watchful eye, it's good to ensure that everything is set up and ready for them when they're over there. Whether they've gone there for a week, a month, or longer, you are responsible for making sure they're well looked after.
Set expenses and budgets
When employees are travelling abroad, you should set the right budgets and expenses. Make it clear to employees what you'll provide and cover while they're overseas. If the member of staff is moving for a prolonged period to another country, their salary and company benefits should reflect the effort and costs involved in relocating their entire life to that new country. You should also set a budget to cover the expenses of staff members travelling abroad temporarily so they aren't spending too much and aren't left short. Remember that the cost of things such as taxi transfers or dinner can be more or less than here in the UK and set a budget accordingly.
Brief your employees properly
Regardless of the situation, when your employees are working, they are representing your brand and company even when that work is overseas. That's why it's important that you brief your employees properly before they travel abroad so that they know how they are expected to behave and what is not acceptable. Ensure employees have a clear itinerary during their stay and that you regularly check in with them whilst they're away.
Protecting your employees while they're abroad is important, and it's something you definitely want to ensure is done properly. Use these tips to keep them safe, assign the right budgets, and to brief them correctly, so they represent the company in the right manner.
Copyright 2020. Article was made possible by site supporter Jeremy Bowler