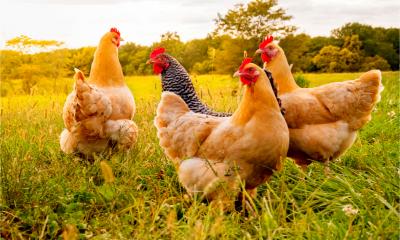 At the peak of the COVID-19 pandemic, over eight million workers were being furloughed here in the UK. While the scheme has provided breathing space for the businesses utilising the scheme, it has also given many employees the time and space - perhaps for the first time in years - to think about their career paths
With time on their hands, furloughed workers have been exercising their creative juices. Law firms have reported a surge in the number of patent applications in the UK. And this pattern has been seen elsewhere across the globe.
Clearly the changing way we live and working since the outbreak began has created the need for new technologies, ways of staying in touch, delivering goods and services, healthcare and medical solutions, payment technology and much more.
Somewhat surprisingly though, we have seen a surge in interest in our guidance on starting a range of more traditional businesses too. Perhaps one upside of the lockdown is that people have the luxury of time to indulge a long-held dream of starting out on their own or to be inspired to consider a change of career.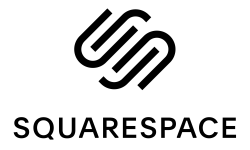 Squarespace provide easy to build, professional websites that stand out. Pick from a range of beautiful templates and customise to fit your needs whether you want a portfolio site, blog or online store.
The Start up Donut has guides on how to start over 180 different types of businesses. So, which are the businesses that our readers have been inspired to consider starting?
Top of the list is how to start a tyre-fitting business. Has the coronavirus revealed a nation of petrol-heads? Have we all been missing the freedom to jump in the car, visit family and friends or to drive to the beach? With 38.7 million cars on the road in the UK, there is a sizeable market for new tyre fitting businesses. So, there could be room for you too.
With time on our hands, many of us have been tackling those jobs around the house that we never quite get to. Gardens have been cleared, garages and lofts have been sorted out and a range long-overdue DIY tasks have been addressed. And where is all the rubbish going? Yes, that's right! We could do with a skip hire firm.
Sadly, the coronavirus outbreak has bought death and heartache into homes in a way not seen in a lifetime. It has entered every corner of our lives, from radio, TV and news reports to social media, shops and schools. The lockdown meant some were denied the opportunity to attend the funeral of a loved one. Perhaps it is this that has made some consider the important role of the funeral director in carrying out the final wishes of the departed.
Pubs and restaurants were among the first businesses to be closed. With a reputation for being a nation of drinkers, Brits have found other ways to 'get their fix'. In recognition of this, the Government announced that off-licences were 'essential retailers' during the strictest phases of the lockdown. So, if you're itching to open your own off-licence, you could be delivering an 'essential service' in no time.
At the beginning of the lockdown, there was a run on some basic provisions. Milk, flour, eggs and toilet paper were suddenly the 'must have' items in your basket (if you could get hold of them). Over a million people were told to 'shield' at home, meaning there was a sizeable proportion of the population who depended on having basics such as milk delivered direct to their homes.
Many happy couples have had their plans for a 2020 wedding dashed as gatherings of people were banned by the Government. This means many have had to postpone their nuptials until next year. 2021 could be a bumper year for any businesses in the bridal sector if you're considering starting a bridal shop.
Eggs are another item that were suddenly in short supply as a result of the pandemic. With time on their hands and kids at home, many started baking for the first time in years. And you can't bake a cake without breaking a few eggs! Social media has been inundated with posts sharing details of local poultry farms, shops with stocks of eggs and local producers offering home delivery of eggs.
If you have a head for heights or experience in the construction industry, you might fancy starting your own scaffolding business. There are many circumstances when scaffolding might be required by a household from installing new windows or giving the house a new coat of paint to replacing the roof or guttering.
The UK is renowned as a green and pleasant land, and for hundreds of years we have taken great pride in our gardens and parks. If lockdown has enabled you to rediscover your green fingers, you might fancy opening a plant nursery.
Over recent years, there has been an increasing consumer interest in hand-crafted artisan goods and products - from jewellery and knit wear, to prints and locally crafted foods such as cheese. Sites like Not On The High Street and Etsy have allowed these artisans to bring their unique products to an increasing number of consumers. If you fancy turning becoming a cheese maker, now could be the time.
If you have the itch to start your own small business during the coronavirus lockdown, but aren't struck by any of the new careers in our top ten, you can check out one of the many other business types.