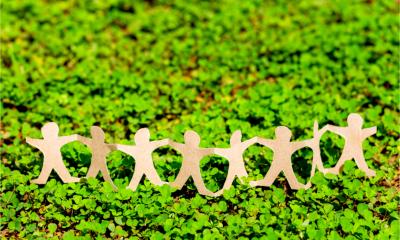 When starting your new business, you need to be aware of the world around you and how your new company will affect others. Many start up owners forget to work on their CSR strategy, and this can come back to bite them further down the line. From the beginning, you should create a CSR strategy and do all that you can to achieve your goals. Below, we are going to offer some tips to help you with this.
What is CSR?
If you are unfamiliar with the term 'CSR', it stands for Corporate Social Responsibility. This is the concept that a company must integrate environmental and social concerns into their overall business strategy. A lot of the larger businesses like to publicise their CSR strategies to show others that they are doing their part.
Establish your beliefs
The first thing to do when you're building a CSR strategy for your business is to establish the belief system that your company has. If your business is new, you might not have thought about this much, In which case, the best place to start is with your own beliefs. Have a think about what matters to you socially and environmentally. Then, have a think about what matters to your customers as this is important too. If your CSR doesn't align with your customers' beliefs, you could drive them away.
Partner with a charity
One of the best ways to display your CSR strategy is to partner with a charity or a foundation that matters to you. This way, you can help that cause and show that you have a social conscience as a business. For example, if you were interested in helping those visual impairment, the Tej Kohli Cornea Program would be a good place to start. On the other hand, you may have been affected by or know someone who has had cancer. There are many great cancer charities in the UK such as Cancer Research and Marie Curie who could do with your support.
Figure out how you'll measure it
When building your CSR strategy, you should also take some time to consider how you will measure the success of your strategy. While the main goal is to help others around you, you also need to ensure that you're building your business at the same time. If you have investors, they will want to see that your results are measurable and that your ROI is not negatively affected. For example, if you have activities that are driving waste reduction and increasing brand awareness, this can be beneficial.
Communicate with your team
Finally, you should always make sure that you are communicating effectively with your team when building your CSR strategy. They should know exactly what the strategy is if you want them to take the same approach as the leadership team. Offer guidance on the goals and set out a strategy that they can follow. This way, you can create a cohesive approach.
If you are running a start up, make sure consider these tips to create your ideal CSR strategy today.
Copyright 2020. Featured post made possible by TKF