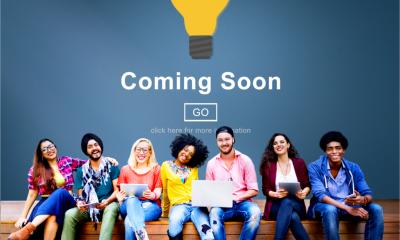 If you have harboured the ambition to be your own boss and run a business in something you are passionate about, what's stopping you from pursuing your dreams? If you're reading this article, the chances are you have already spent many months, even years, deliberating over launching your own start up. Perhaps you have been keeping your idea on the back burner simply because the time didn't feel right to get cracking.
Here's the truth - there's never an ideal time to set up in business.
No more excuses
The onus is entirely on you to create the headspace needed to turn your business idea into a profitable reality. Instead of waiting for the perfect industry conditions or the right moment in your life, there really is no time like the present to take the plunge. Otherwise, you may just find yourself waiting for the perfect moment to arrive forever.
One of the main excuses prospective entrepreneurs use to stifle their ambitions is the fear of failure. The reality is that failure is part and parcel of the journey of being your own boss. You will make good decisions and bad decisions and it's how you learn from the bad ones that can define the long-term success of your business.
Don't consider failure as a sign of weakness or incompetence. Look at it as a tool for growth. An opportunity to look at the bigger picture and be better over the long term. Even success stories like Sir Richard Branson and Lord Sugar have found their entrepreneurial journeys weren't paved with 100% success. The difference between them and you is that they've been prepared to fail in the pursuit of their business vision.
Where and how will you fund it?
Settling on a business name and premises (if necessary) is the easy part of starting up. Funding it is usually the tricky part. If you are truly serious about starting your own business, you will need to start setting aside contingency funds. This money will act as your safety net - covering bills and utilities for at least a few months, if not several months. This will give you the breathing space to focus on the day-to-day running of your business and growing its customer base.
There are various start up business loan routes you can go down too, from crowdfunding to short-term bank loans, all of which can give you working capital to build momentum.
The next step: growing your start-up in uncertain economic times
The impact of COVID-19 is being felt across all manner of industries. That doesn't mean you should put off taking your start up business forward. What it does mean is that you may have to increase your agility as an entrepreneur. Being prepared to adapt and pivot to meet the changing needs of your target demographic is part and parcel of recession-proofing your business.
As the coronavirus crisis shows no signs of abating, those entrepreneurs that adopt a "what if?" mindset and channel their negative vibes into what they can control about the effect of the pandemic on their business are far more likely to stand the test of time.
Copyright 2020. Article made possible by Harry Barnes