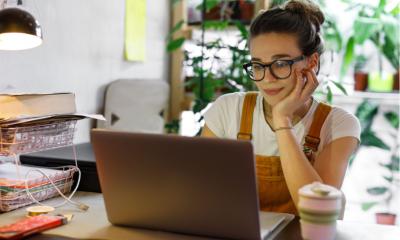 Studying the traffic on the six Donut websites always reflects the times we live in. In 2020, searches for advice on running a business have surged. Information on the government support schemes, guidance on how to become COVID-compliant, clever ways to adapt a business - all these topics have, naturally, been incredibly popular.
We've also seen a significant spike in traffic for content on setting up a business. That's no surprise. In times of economic hardship, entrepreneurship often thrives - the 2008 financial crash was the catalyst for a huge increase in the numbers of self-employed workers in the UK. Now, in 2020, the coronavirus pandemic has given many of us pause for thought on how we make our livings and live our lives.
The single most popular article of the year was our blog on the top ten new business ideas during the pandemic. While many businesses have sadly closed and the number of freelancers has dipped alarmingly, it looks as if the appetite for starting a business has not diminished. 2021 could be the year that you start a business of your own. We'll be here to offer inspiration, information and guidance every step of the way.
In the meantime, here are the most popular blogs of 2020, a year we'll never forget.