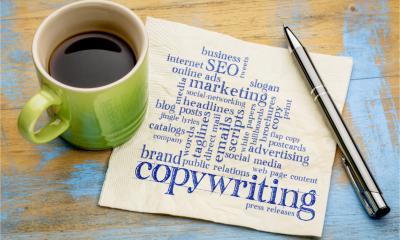 Content marketing is essential for start ups to grow and succeed, especially in competitive markets. However, developing a powerful content marketing plan hinges on finding quality copywriting services.
Copywriting is more than just words on a page or screen. It is a combination of creativity and skill. Quality copy intrigues readers while satisfying search engines for higher rankings.
Your start up content needs to be actionable, informative, enticing, visible, and conversion ready. But creating content can prove difficult for start ups. Why? Bringing a solution to life is what you're good at, not producing content assets.
In fact, the top three content marketing challenges are creating content that nets leads, drives traffic, and connects with the target audience.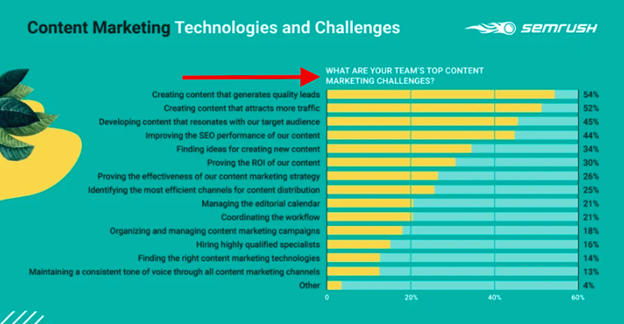 How can you make content marketing as powerful as possible for your start up? Hire professional copywriters. Professional copywriters know how to develop quality content that overcomes common content marketing challenges.
"Industry-focused content needs to nail tone, style and subject matter with experienced content marketing strategists and project managers involved at each critical stage," explained Brafton, a company that specializes in copywriting services in Sydney, Australia.
According to a SEMrush study, 53% of business owners outsource writing.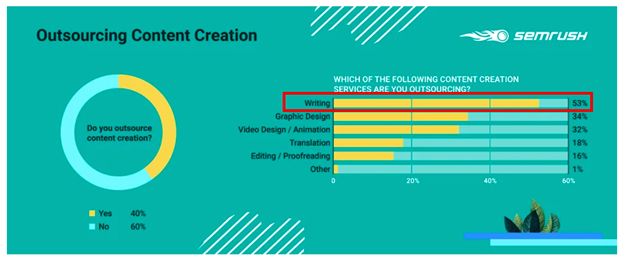 But how do you find quality copywriting services? There are certainly tons of different content marketing professionals and agencies to choose from. The good news is that we compiled a few essential tips to help you find the right copywriters for your start up.
Let's dive in!
Understand what copywriting services you need
One of the most important tips for finding content professionals is to know what you need before you begin your search. There are plenty of content types and understanding a bit more about what your target audience likes to consume can help.
Here are the top types of media used within content strategies, according to a HubSpot survey: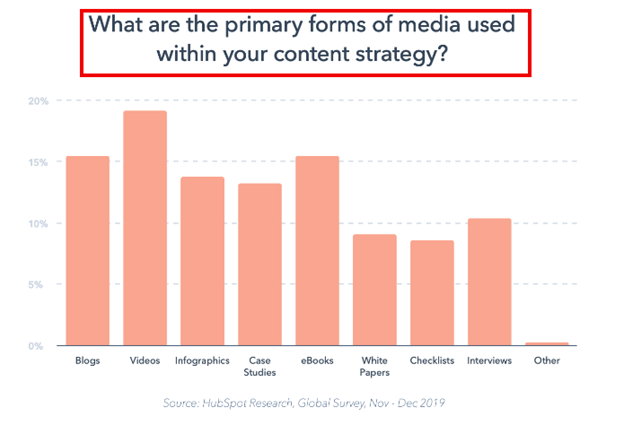 Knowing more about your target audience can prove useful when deciding what type of content you should ask your professional copywriters to develop. This can also save you serious marketing spend, because you won't waste money on content that will essentially be worthless.
A few questions to consider when deciding what types of content (blogs, newsletters, videos, ebooks, etc.) you need include:
What types of content are my competitors utilising?
What social media channels does my target audience use the most?
What are the top keywords for my industry and/or niche?
Who are the thought leaders in my industry and what content do they put out?
What is the desired outcome for the content (leads, awareness, sales, etc.)?
These questions will get your copywriting creative juices flowing. Helping you know what content you need to drive leads, traffic, and make meaningful connections in order to convert.
Copywriting is a marathon, not a sprint
To ensure that your copy is aimed for growth and success, you need to think long term when looking for quality copywriting services. Can the writer and/or content agency scale when you need them to? You want to keep getting the same tone and message, so switching up copywriting pros mid-marathon could hurt your start up.
The first copy that goes out will be pretty green. It takes a few blogs, newsletters, social media posts, and other types of content to really land the tone and message needed. But once the writer hits the bullseye, it is all systems go.
Factor your budget into the content equation
When choosing a copywriting service for your start up, you need to factor in your budget. This is very important, because you want to hire quality writers, but also have enough budget for long-term content creation.
Do not hire cheap writers. This never works out. The copy needs to be of the highest calibre and search engine optimised. Hiring cheap will only lead to wasted content marketing spend, as well as frustration.
It is essential to think about content as an investment. There will be up-front costs, and you may need to spend a bit more than you previously expected. However, quality will go a long way to maximising return on investment when it comes to your overall content marketing strategy.
Do your due diligence
There are plenty of content marketing agencies and copywriters to choose from online. However, doing a bit of research can help you decide which agency or writer is best for your start up.
First, check out the agency's own content marketing online. How have they put their skills to work when it comes to promoting their own services? Check out brand visibility on Google, as well as social media channels.
If you can find the agency online, and like how they are doing their own content marketing, it may be worth contacting that business. Reviews and ratings are also good to research. See what other start ups and businesses are saying to help you make a more informed decision.
Do you need quality copywriting services?
Content is still very much king. It simply depends on how that content is developed and distributed. Start ups have an uphill battle due to competitive markets and little brand awareness online.
The good news is that quality copywriting can increase search engine rankings and entice potential customers to convert. The above tips for choosing copywriting services can get you moving in the right direction. What type of copy do you need to grow your Start up?
Copyright 2021. Featured post made possible by Daniel Bailey.