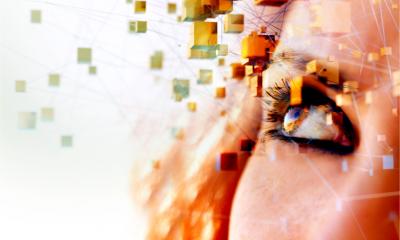 It's increasingly hard to ignore the role of big data in business - the benefits are endless.
Furnished with valuable, strategic, and actionable information, an organisation can effectively create marketing campaigns that resonate with the needs and pain-points of potential and existing customers. This enables them to achieve certain goals, increase revenue and provide an even better personalised experience for their customers.
But while SMEs have much less data than large network platforms such as Google and Facebook, accessing big data isn't something that is completely out of their reach.
Of course, small businesses aren't equipped with the same resources - data scientists, researchers, or data analysts - to outperform enterprise-level corporations. However, there are proven methods that a small business can use to gather and analyse data, as well as gain additional insights to get the ball rolling.
With these proven data sources itemised by Hanna Schnaider, a guest post expert, small businesses can also enjoy the benefits attached with big data.
So let's begin.
1. Website analytics
Website analytics plays a critical role in measuring, collecting, and reporting data to better understand and enhance an organisation's digital marketing success.
Equally, it's a marketing tool that can be used to boost and evaluate website performance. Additionally, you can use it to get helpful insights on how to meet your lead generation goals.
The major stages of web analytics, which includes data collection, data processing, developing KPIs, and formulating online strategies, can significantly improve a small business approach to marketing and can help businesses figure out what's working and what isn't.
It's crucial to know that each stage impacts the other. For instance, the data available during the data collection process can positively impact the formulation of online strategies and vice versa.
Google Analytics and Adobe Analytics are the most common on-site web analytics service you can find.
The big data from these analytics compared against Key Performance Indicators (KPI) can be used to improve a website's overall performance and increase the response rate of the customer to marketing campaigns
With this big data solution in hand, you can:
Understand the customer's behaviour on-site and how you can optimise to meet their current needs.
Measure the results of advertising campaigns.
Evaluate the changes that happen on the website after launching a marketing campaign and update to meet customer's needs.
Boost conversion rates by evaluating and measuring current conversion and identifying fresh conversion opportunities.
Set up a landing page tailored to the current traffic source.
2. Customer relationship management (CRM)
Recognised as the largest and fastest-growing application software for enterprise-level organisations, CRM is especially beneficial and useful for small businesses where teams need to figure out ways to do more with less. There are ready-made programs, or you can commission a customised solution from a software development company.
Research shows that worldwide spending on CRM is estimated to reach $114.4billion by 2027.
So, it's important to understand that in order to thrive and remain relevant in the future businesses need to create plans and strategies that are centred around customers and powered by the right technology.
You need to the right tool that will help you manage sales, marketing, patient service, recruiting, and others functions in one central location that can be easily accessed whenever you need them.
It's quite technical and laborious to collate reliable information from sales, marketing, social media and customer service whenever you need to make a business decision or evaluate your business progress.
CRM makes this process much easier by:
Providing an absolutely clear overview of your customer all in one place.
Offering a simple, customisable dashboard that displays a customer's previous experience with you, customer service issues, the number of orders they completed, and so on.
Optimising and helping you manage marketing campaigns and lead journeys with a data-driven approach, making marketing actions much simpler and accurate.
Ensuring customer needs are always the first in your business approach and innovation cycles.
Additionally, having a CRM solution helps you attract new customers, earn their business, and keep them delighted by organising your prospects and customer's information in such a way that you can build a stronger relationship with them and scale business growth.
A CRM system can also help you to quickly modify your existing products and services or set up new ones that meet the basic and urgent needs of the customers by evaluating previous customer complaints and requests.
3. Social media analytics
Though internal data sources are insightful and can give actionable information, they are not sufficient on their own for small businesses. You can glean lots of information from various social media platforms such as Facebook, YouTube, Instagram, Twitter, and others. This can include images, videos, voice, text, and sound which can all become useful for support, sales, and marketing decisions.
As new technologies and situations arise, the growth of social media platforms all around the world has been exponential.
Social media has become a valuable source of big data, making activities such as customer feedback analysis, niche market identification, and identifying trends cheaper and easier to do.
Every day trending topics sweep across platforms like Facebook and Twitter, making it easier to understand the present needs and desires of the customers. Smart businesses such as Trendera and Trend Hunter usually collate data from trends, using it to answer business questions.
Small businesses don't have to cut corners before analysing and checking out the competition; with social media or Google analytics you can quickly understand the popularity.
Twitter in particular is useful for gathering information about your competitors. For instance, you can discover how they relate with their customers, which type of content they promote, and the number of mentions they have as compared to yours.
In short, social media contains a wealth of data that both potential and existing customers share.
Among other benefits, social media analytics can help you:
Keep up with social trends by observing customers' behaviour and adjusting to them appropriately.
Convert more followers into customers by analysing customers feedback and setting up strategies that boost brand awareness.
Enhance the effectiveness and efficiency of customer service and market research across social channels.
Generate a better ROI on social media and marketing campaigns.
Wrapping up
Leveraging big data analytics is important for SMEs to scale their business and to stay ahead of the competition.
You don't need a lot of money or capital to start incorporating data analysis into your marketing initiatives, there are tons of analytics tools out there that you can use for free. Start leveraging today!
If you're confused about which data analytics source you should start with, forty-seven software professionals can help you with the most appropriate for your big data initiative.
Copyright 2021. Article was made possible by site supporter FortySeven47.com