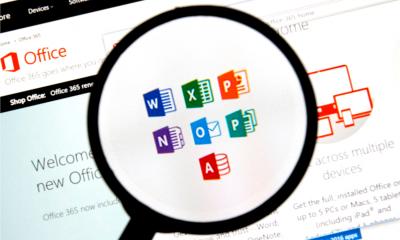 Since its creation in 1995, Microsoft Office has revolutionised the office by digitising many of the tasks that would usually have to be done on paper or face to face. Bill Gates famously stated that his goal was to create a paperless office.
While the paperless office did not quite happen, MS Office systems have been an essential tool in businesses the world over with an 83% market share of the office suite industry. With more people than ever working from home due to COVID-19, there has never been a better time to explore the sharing features of MS Office.
Each version usually comes with new or upgraded features and the latest version is no exception. Released in 2011, Office 365 has been regularly updated with new features for office or business use. While there are many, some of the more useful are:
Open document collaboration
Outlook groups
Device synchronisation
Real-time collaboration can be an essential tool for the office and time-sensitive projects. Features such as shared email boxes can help keep everyone up to date and technology improvements now allow for cross-device usage of Windows 10 and Office features.
Understandably, paper documents, mail and packages are still an essential part of any organisation. And, with many of us working from home and many non-essential businesses closed, most of us are relying on online ordering and delivery of goods for personal and business use. If you're sending items to staff or customers, the costs can soon add up. You might want to check the cheapest UPS shipping rates before sending anything, especially while the pandemic is still ongoing.
Note that Microsoft Office 365 subscription is required for these features.
Real-time co-authoring
Co-authors can be an extremely beneficial feature when several people are working on a document. It can help avoid the need for numerous calls, emails or messages to individual people for their input, or arrange time-consuming meetings.
Real time document collaboration allows any users with the correct permissions to co-author on the same Word, Excel, or PowerPoint project. This allows anyone with the necessary skills and knowledge to contribute to a document in real time. At the moment, real-time typing is not supported in PowerPoint presentations.
For a document to be co-authored it must first be shared in either SharePoint or OneDrive and is accessed via Office Apps. These are all straightforward to set up, but Microsoft provides good tutorials for all of their Office 365 features.
Shared boxes, schedules, and files
Groups are more beneficial than ever as the pandemic rumbles on. Online collaboration can take place without the need for socially distanced meetings.
When collaborating on a large project, the need for constant communication and updates is vital to ensure that everyone is on the right track, can raise concerns or inform others of key issues relating to a specific project.
Groups of users can be created inside Outlook with shared permissions that allow access to a communal mailbox, schedules and file share system. Notes can also be added to inform members of recent updates or crucial project management changes.
Cross-platform development
Advances in technology and the proliferation of mobile technology means that projects are always available - anywhere, anywhere.
One of the key features of Microsoft's vision for the future of its products is compatibility across multiple devices, from Xbox and Windows PCs to Office and mobile devices. Office 365 can be used on multiple devices such as an office PC, a tablet, or mobile phone by any member of staff with the correct credentials.
The productivity potential of being able to access the documents crucial to ongoing projects anytime, anywhere doesn't need to be stated. This is crucial in maximising the efficiency of your staff and for making out of hours changes, for example, to projects so that they are ready for all to see as soon as possible.
Copyright 2021. This article was made possible by Jeremy Bowler.