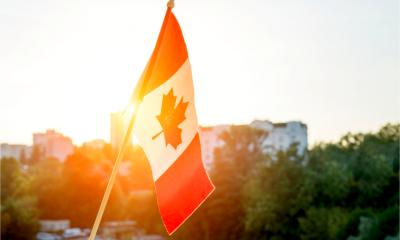 A major cause of growing pains for any new company is setting up contacts, both domestic and abroad. That can involve making business trips overseas to advertise your company and product.

Canada and the UK have close economic ties, and there is a constant stream of business air traffic between the two countries. To make things easier for British travellers, Canada allows them to use the so-called eTA Canada permit instead of a visa.
Close economic ties
The United Kingdom and Canada have historically had very close ties, both economically and politically. The UK has the third largest volume of investments in Canada. Conversely, the UK is a very attractive market for Canadian investors.
At the High Commission in London, British investors can get practical information on how to do business in Canada, and the same services are offered to Canadians looking to invest in the UK.
However, one thing the High Commission does not do is provide Canadian visas for British citizens. This service is outsourced to Visa Application Centres (VAC).
eTA instead of a visa
Luckily, Brits heading to Canada don't necessarily need a visa to enter the country. This is because the UK is part of Canada's Visa Waiver Program, which allows citizens of a select few countries to travel to Canada without needing a visa. These travellers can instead apply for an eTA, a substitute to the visa.
Benefits of the eTA are numerous; it is cheaper than the average visa, it is granted much faster (often within a day) and it has a lengthy validity of five years. An eTA Canada allows you to stay in the country for up to six months.
Doing business on an eTA
While the eTA is mostly used for holidays, it can also be used for business trips. Most people believe that any kind of business-related trip requires a work visa or permit, but this is certainly not always the case. An eTA suffices in most cases. Of course, as per the validity period, you can't stay in Canada for more than six months, but that's generally more than enough time to conduct most types of business. The things you can do on an eTA Canada include:
attending business meetings
buying or selling products or services
after-sales service
meeting potential business partners
attending training courses
As you can see, quite a bit is possible with an eTA when it comes to doing business. Observant readers will note that no actually physical work is listed above. That is because this is the only type of work you are not allowed to do on an eTA. Most things surrounding your business are allowed, but actually performing work while in Canada is not permitted. To do so, you will need a work permit.
eTA Canada application
Another benefit of the eTA is that is can be applied for in a matter of minutes. To submit an eTA Canada application, all you need to do is fill out the online application form. Unlike the visa, no visit to the embassy is required. Once the payment has been made, the eTA is electronically linked to your passport. Your passport therefore functions as your ticket into Canada. If you renew your passport, you will need to apply for a new eTA as well.
It is recommended that you have a letter of invitation from your business contact in Canada before leaving for your trip. This can potentially save you time at customs if you're selected for a random screening. This letter should contain all the general information about you and your business as well as the contact you will be meeting, such as name, address, and a brief description of what you plan to do in Canada.
Copyright 2021. Featured post made possible by e-Visa.co.uk