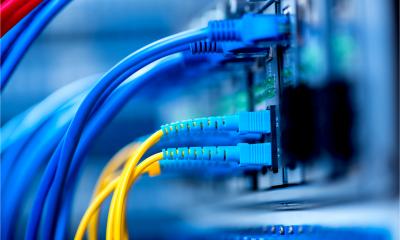 Many UK businesses (particularly small and medium-sized companies) suffer from a lack of quality hardware. The reasons for this vary, but one I want to give some credence to is the financial impact purchasing a server can have on a business; especially if it already has poorly supported hardware. In all honesty, a server isn't something you'd expect to know the price for off the top of your head. That's what pints of milk and McFlurrys are for!
That being said, a business server shouldn't cost the earth. No really, it shouldn't! I'll tell you why.
Let's discuss some of the considerations if you're putting off the idea (and the pinch in your wallet) that it's time for a dedicated server for your business.
Shop around
It might sound obvious, but the secret to saving money on a server is by conducting a little research. Remember, your server is an investment for your business. Try not to think of it in the same vein as a spare laptop for staff or a new monitor. You need something with oomph!
That's not to say that your server should break the bank, however. It's worth shopping around for a deal. I typically look for providers that supply a wide range of high-quality branded servers, but with a slight twist; they're refurbished (more on that to follow).
With so many server types and choices available on the market (racks, towers, blade servers), it's important you establish exactly what your business needs from a server. You shouldn't get sucked in to paying for specs that you don't need or want. Knowing what functions you want your server to perform might just help you keep costs downs.
Don't be afraid to ask questions if you're absolutely clueless. Best to ask those things upfront. It's too late once it has been delivered. You won't have a clue if it will do the job until it's too late. Make a point of asking your IT team (if you have one) what they need from a server and not that they want. It is all too easy for a simple request to snowball into a server price that makes you panic.
New, used, or refurbished?
A blind spot for many companies is the fact that they don't have to spend big bucks on brand new, state-of-the-art server. There are some superb online suppliers that sell used and refurbished servers that perform pretty much in the way!
There's a surprising amount of competition in the secondary market. It's possible to find suppliers that offer decent deals on servers refurbished to factory settings, on top of a guarantee and added technical support too.
It's also worth keeping a lookout for shops that offer customisable refurbished servers. They'll be able to tweak a server to your specific business needs, with all the bells and whistles attached. Just remember, it's a case of what you need not what you want if you're to keep the price down.
Leasing v owning a server
Think of a shopping for a server the same way you might think about shopping for a car. There are some of us who will buy the thing outright and drive it until kingdom come. There are others who leap at the chance to lease and upgrade after a few years. As with laptops with a limited lifecycle, you can get away with owning a server outright as they don't tend to need much upkeep.
It's more a case of having a good engine that ticks along as needed. Leasing, however, would be preferable if you have plans on scaling your business over time.
Knowing where servers fit in (not literally of course)
Always remember that a server is basically the foundation of your organisation's IT. It provides that internal infrastructure that helps create momentum when your team doesn't want to be bogged down performing some very important tasks.
So, if you don't currently have a server, it's pretty important that you get one. In fact, anyone that employs more than a couple of members of staff should really be using a server. I liken it to asking around the office who wants a cup of tea. When you only have a couple of staff, a cheap kettle will suffice. When you have dozens of staff demanding a cuppa, your little kettle is going to struggle.
Remember, you can keep costs down by purchasing a server that meets your business needs. A small company with a couple of employees working from home is highly unlikely to need the same server specifications as a company with dozens of people working away at their desk every day. As long as you do your research, know what you need, shop around, and weigh up the costs of renting a server over buying, you'll find that getting a new server is cheaper than you think!
Copyright 2021. Article was made possible by site supporter ETB Tech