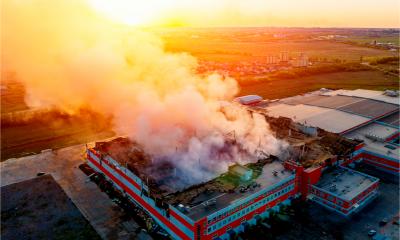 Are you forming a new business? Are you unsure what type of insurance you need? You're not alone. The world of business insurance can be very confusing. Add to which, entrepreneurs usually have a host of other important (and more interesting) things to think about.
We'll give you a quick overview of the most popular types of business insurance to give you a sense of what they cover and when your company might need them. To learn more or get quotes, see the in-depth guide to limited company insurance by NimbleFins.
Employers' liability insurance
This is the only insurance required by law. Employer's liability insurance covers legal costs and compensation in the event a current or former worker is injured, becomes ill, or dies as a result of working for the business. It's mandatory in most cases when a company has any employees. A limited company with only one director who owns at least 50% of the business and has no other employees does not need it.
Public and product liability insurance
Public liability insurance pays compensation and legal claims a business might receive if a member of the public or other third party is injured or has property damaged and the policyholder is held accountable. This is particularly important for companies with premises visited by members of the public or those that work in public places. Product liability insurance is similar in that it pays a policy holder's legal fees and compensation if a product it designs, makes, or sells causes injury or property damage to a third party.
Professional indemnity insurance
This protects businesses that sell advice, expertise or even an expert trade from claims its decisions or work caused a client harm (eg to lose money). This insurance funds the policyholder's legal costs and pays damages if found liable. PI insurance is essential for some businesses to become accredited by certain industry bodies (eg accountancy).
Commercial property and contents insurance
A business that owns its premises will certainly want buildings insurance to put right damage or destruction caused by fire, flood, or another emergency. If the premises is only rented, the landlord should hold the building insurance, but contents insurance is still beneficial to cover theft or damage to goods inside such as computers, televisions, and stock. A business with a high value or volume of stock can pay for stock insurance as an add-on.
Cyber insurance
This typically protects against hacks, cyber extortion, system outages, business interruption/loss of income, recovering lost documents and data, managing an attack, as well as compensation claims from customers who were affected by the incident. It is particularly important for businesses that process card payments and handle sensitive customer data.
Directors' and officers' insurance
Purchased by the company for the directors to reimburse them for losses incurred for negligence or mistakes alleged by shareholders, investors, employees, and regulators.
Legal expenses and tax investigation insurance
This type of insurance covers the cost of experts where legal assistance is required. For example, a contract dispute, debt recovery, employment dispute, HMRC tax enquiries, failed health and safety inspections, etc.
Copyright 2021. Sponsored post by NimbleFins.