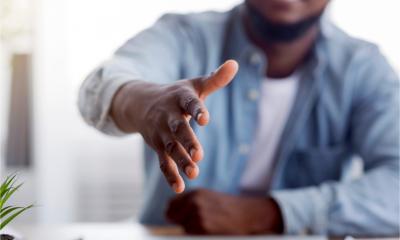 Recruiting for your small business can have a big impact on your bottom line and your ability to grow successfully. When your team is small, every hire makes an impact - and making the wrong hire can have a disproportional negative impact.
73% of small and medium businesses say they are challenged by competing with larger companies for talent. LinkedIn Jobs shared their eight top tips for hiring qualified candidates that can help your business flourish.
Make a plan for hiring - map out your recruitment timeline, set your budget and make sure you know exactly what qualifications and skills you are looking for.
Ask screening questions sooner - asking key questions early in the recruitment process can help the right candidates make the shortlist sooner. You can also determine if they have the right soft skills.
Tell candidates why your company is great - showcase your company culture and achievements. Give your company a human face and show candidates what it's like to work for your company.
Offer a career growth plan - tell candidates how they can make a difference to your company and what new experience and skills they can gain from day one.
Encourage existing staff to spread the word - get team members to link to your company and job pages on their personal and professional social media profiles.
Write friendly job posts - make your ads authentic, emphasise your company culture and the career opportunities on offer.
Think about how and where you promote your post - a small recruitment budget doesn't mean you have to rely solely on word of mouth. Job posting sites can offer excellent value - especially if they offer candidate matching and screening services.
Reach out in person - if you know someone who is perfect for the post, a direct approach can make the connection quicker. A compelling LinkedIn InMail message has a 300% greater response rate than a regular email.
You may only have a small team and a limited recruitment budget, but you can still attract talented candidates that can help your business take the next step.
Copyright 2021. This article was made possible by LinkedIn Jobs. You can read the original article on the LinkedIn website.