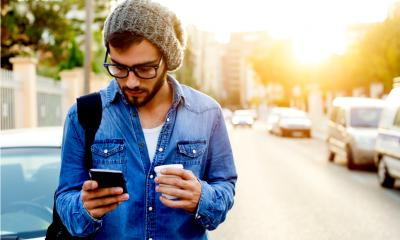 It's always difficult for small businesses to find clients and maintain a stable relationship with them. A lack of knowledge and experience is one factor affecting a business' ability to find new customers. Business owners may also be reluctant to invest money into attracting clients until they start to make a profit.
When it comes to resources, it's customary for small business to carefully consider every expense. It's therefore unsurprising that newcomers choose reliable and proven marketing methods.
Email marketing is still quite an effective channel for many small businesses. It allows you to successfully occupy your small business niche and generate income without excessive risk.
The benefits of email marketing for small business
Email marketing is versatile. Small businesses can use it for many different purposes depending on their needs. Done well, email marketing can achieve impressive results - and can even help you outperform your competition.
So, why is email marketing crucial for small businesses? Let's take a closer look.
Recognition
In today's crowded marketplace, it's very easy to get lost. It's difficult for small businesses to become memorable and recognisable. This is where email marketing can help. By creating tailored emails for your users or potential customers, you can develop a unique voice that will become recognisable. You can use stand-out imagery, specific greetings, an unusual email structure or a mixture of the three. The whole world is your creative laboratory.
Don't be afraid to experiment to see what works best.
Maintain communication with customers
Keeping in touch with your customers, updating them on company news (good and bad) - is a great way to show you care about the people who use your products and services. Not only does this prevent possible misunderstandings, but it also strengthens your brand's credibility.
You can also arouse interest by notifying customers about upcoming product releases updates or asking them to like and share your social media posts. It's a great way to increase your online visibility.
Customer engagement
For your business to grow, you must recognise your mistakes and correct them. Email marketing gives you an invaluable opportunity to share your messages but to ask for feedback.
By encouraging customers to voice their opinions, you let them know that they are part of something bigger, that they will be heard and listened to. In addition, if you really work with your contact base, your efforts will get people talking about you to their family, friends, and colleagues. This type of viral marketing is likely to be your most successful marketing strategy.
The effectiveness
Email marketing has the highest ROI. Every dollar spent can return up to $44 in profits. In addition, at the 2018 Chicago Digital Summit, email marketers agreed that this type of advertising is the best channel for encouraging customers to come back.
Email marketing tips for small business owners
Of course, email marketing is good on its own. But you still need to master a certain skill set and clearly understand what you want to achieve. Only then will you start to make a profit.
Here's a little to-do list for those who want to try their hand at email marketing.
Clearly define your email marketing goals
First, examine your shortcomings and make a plan for how you will grow your small business. Understanding what needs to be done is a must.
Do you need more customer enquiries or do too few enquiries pass through the sales funnel and result in sales? Perhaps you're simply looking for the most effective way to communicate with customers to get their opinions.
Any marketing strategy should have a clearly articulated goal to strive for. If you can't measure it, you can't improve it.
Start building your email list
Once you've defined your goals, it will be easier to figure out which customer groups to target. This will help you build a valuable, high-quality email list of those people for whom your email content will be relevant, interesting and useful. Just make sure you have their permission to contact them for marketing purposes.
And there is no shortage of ways to create an email list. You can, for example:
organise an event (even a local one) and collect email addresses of participants
ask visitors to subscribe to your blog
hold a competition
offer something in exchange for an email address (for example, a free sample)
Once you've collected a list of recipient addresses, you can move on to the next step.
Map out your email marketing funnel
Once you've found the right people, there's one more thing you need to do to get to know them better. You need to find out what stage of the marketing funnel they are currently at.
Speaking of modern marketing funnels, there are usually five main stages on any marketing funnel:
Awareness. The consumer is aware of possible solutions.
Consideration. The consumer is ready to buy and is looking for the best option.
Conversion. The consumer has made a decision and chosen a specific product.
Loyalty. The consumer is satisfied with the choice and wants to continue using the product.
Advocacy. The consumer is a regular user of the product and recommends it to everyone.
Obviously, each stage of the funnel will require a different approach because they have different needs.
Creating email content: design and message
Once you have reached this stage, your goal is to create compelling text and flawless visuals. Every email you send acts like a business card. You can't ignore the opportunity to look fresh and professional. At the beginning, you might find it difficult to write an enticing email. You can always enlist the help of a service such as Writemyessays.me to help you compose your mailing or a sequence of mailings.
No matter how you do it, it's likely your customers will receive multiple mailings every day. The challenge is to stand out and create something of value to your readers. Otherwise, you risk becoming a spammer.
Much will depends on your vision for your email marketing campaign, but there are some universal golden rules to follow:
make your emails concise and informative
try to personalise your emails - greet your customers by name if possible
your email subjects should be creative, but consistent with the content
always use legible fonts
don't go overboard with visuals - sometimes it's better to keep it simple
tailor emails to mobile devices
Track and improve results
It's almost impossible to get everything right on the first attempt. You will probably have to hone your email messages many times before they become truly effective. Quality advice from experienced writers like essaysadvisor can help you create quality content.
You'll need to track the metrics of your mailings to work out how effective they are ant where you can make improvements.
Here are the key factors you need to track:
open rate
click-through-rate (CTR)
click-to-open-rate
bounce rate
Let's summarise
Small businesses face a variety of challenges and obstacles. At the top of the list is how you can expand your customer base and maximise profits from your existing customer base.
There are many techniques and tricks for growing a business, but not all of them are applicable to small companies. Email marketing offers limitless opportunities to reduce customer churn, attract new users, establish direct communication, build trust and a unique image of your brand.
Copyright 2021. Article was made possible by site supporter Educationcenteronline.