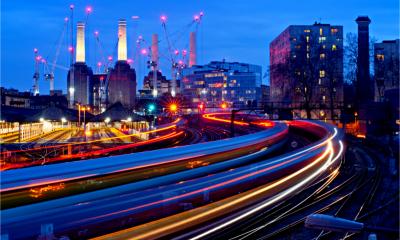 Having a successful small business isn't just about generating income. You'll need to make constant improvements to keep improving the business and to keep it running smoothly. Recognising your business strengths, taking advantage of social media for marketing, and consistently monitoring your cash flow are vital for long-term sustainability.
If you're a small business owner, here are some tips to help your enterprise keep running smoothly:
Organise your records
For your business to run smoothly, you will need to maintain several forms of documentation. It won't do you any good if your business files are disorganised and challenging to access. Using technology to make your documents easier to manage is a good way to go.
Multiple software solutions are available that can help automate your small business record-keeping process. Some software solutions can also help you digitize your paper records. These records are critical when it comes to filing your tax returns and during other dealings with the government.
Keep financial score
Some small businesses always have access to an accurate picture of their company's daily, weekly, and monthly financial figures. As a small business owner, it's vital to keep current with your company's cash flow. It makes it much easier to manage the business.
If you lack the skills, you can hire an accountant to do the job for you. However, this doesn't mean that you don't have to stay in the loop. You'll still need to get involved in keeping your small business' financial score.
Set your small business goals
Setting goals and objectives are considered a vital part of any small business' success. You can utilise goal setting by making it a planning tool, which ensures that your small business keeps moving forward. For example, you can make it a goal to increase traffic on your small business blog or website. The more web traffic you have, the more sales and customer loyalty you'll get.
Another example would be cutting down your ongoing business expenses. This goal is appropriate for almost all types of small businesses. In goal setting, it is best to be more specific and list down the facilitating factors that can help achieve your goal.
Take advantage of high-impact marketing
You can easily waste money on ineffective marketing. To avoid such mistakes, it would be best to look for low-budget and high-impact marketing strategies that can help improve the current status of your small business. You can start by testing one or more new tactics to arrive at the best before adding them to your market mix.
Social media can be a very efficient tool to promote your small business. It's considered low-cost and low-risk. Social media platforms such as LinkedIn, Instagram, Facebook, and Twitter are some of the great tools you can use to build a social media presence and attract many people to your business.
Be aware of trends
Significant events and societal changes can have a huge effect on your small business. That's why it makes sense to stay up to date on the trends and issues happening in your local community and industry but also the specific issues in your business. This is true of all aspects of your business from the rise of ecommerce to forthcoming changes that impact your HR policies to the progress of your business loan applications through an online lender like CreditNinja.
Enhance your selling skills
Sales form a great part of your small business success. Whether you have a sales team or you're doing the work yourself, it's crucial to pay attention to sales improvement. You can start by making your small business mission clear. Once you have identified the areas where you excel and the type of people who need what you are doing, you'll have a greater sense of purpose and a clearer vision.
Employee engagement
Small businesses need people to keep it running. However, not all small businesses are willing to make use of employee engagement practices. Workers show up, do their job, go home, sleep and then repeat. Sooner or later, they will feel like they're unappreciated as employees.
To avoid this, it's recommended that you take advantage of employee engagement practices. For example, you can aim to give your employees training, which could culminate in promotion or greater levels of responsibility. You can also practice good leadership by avoiding micromanagement of your staff. This demonstrates to staff that they can work at their own pace and even make decisions for themselves without worrying that you are constantly breathing down their neck.
To wrap it up
Running a small business involves a lot of work, regardless of its size. For it to run smoothly, you'll need to be involved and hands-on from time to time. If you see some areas in dire need of improvement, do your best to do address the issues and use the tips above to keep your business moving in the right direction.
Copyright 2021. Article was made possible by site supporter Tiffany Wagner.