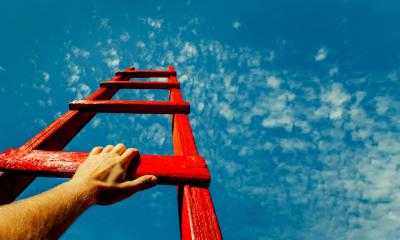 In recent years, business accelerators have gained a higher profile, especially amongst those businesses that need to increase their working capital and are looking for support as an entrepreneur. This article will introduce you to business accelerators, how to use them, and how they could be beneficial for the growth of your business.
What you need to know about business accelerators
The number of entrepreneurs and small business is increasing rapidly in the UK as we emerge from the pandemic. However, many of them are first-time business owners. They do not know how to grow their business beyond the start-up phase, how to finance the business, apply for a working capital loan, or scale to other markets.
Accelerators can provide key contacts and expertise to your company, access to workshops and courses to develop your skills and knowledge in specific areas, and essential support to help your start up scale including all the financing you need to continue growing.
What is an accelerator?
An accelerator is a type of program which helps finance and support new businesses and entrepreneurs with the aim of accelerating a project in the short term until the point at which the company can stand up for itself. However, unlike simply applying for a working capital loan, accelerators become part of your project and obtain an income or percentage of profits from the company.
How business accelerators make growth possible
In addition to the potential capital investment, the accelerator's great contribution to any business is the training it offers. In general, accelerators often have a team of specialists who provide training and support on the different aspects of starting and growing a business and launching a product or service in the best possible way.
When it comes to investment, accelerators can offer support in a number of ways. Usually, the accelerator makes an initial investment so that the business can support itself for a certain period in exchange for a percentage of the company.
During the acceleration phase, the company will also attract other investments. For example, business angel or fund investors. Some accelerators even act as intermediaries between the start up company and the new investors.
Differences between an incubator and an accelerator
Unlike accelerators, an incubator looks for future start up companies that have the potential to go to market. That is, they work with businesses that are still in the initial idea or concept stage. They have experts and advisers who work with the entrepreneurs or originators of the business idea, developing the projects until they take shape.
In contrast, accelerators work with established projects that have been in the making for a while and who need a new boost to reach the next stage of growth. The main objective is to obtain tangible benefits as soon as possible.
Advantages and disadvantages
One of the downsides to working with an accelerators is that in return for their initial capital investment, you will have to give them a share of your company or profits. You might not want to hand over partial control or ownership of your company. If that's the case, working with an accelerator is probably not the right option for you. You might be better off applying for a working capital loan.
However, the advantage of being part of an accelerator is the vast network of contacts you get access to, not only at the mentoring level but also the introduction to possible future investors.
It's up to you!
Accelerators can undoubtedly be a great source of help to a business. If you're not convinced, there are other options that you can explore and take advantage of. Take time to evaluate which option is the right one for your business.
Copyright 2021. Featured post made possible by Camino Financial.