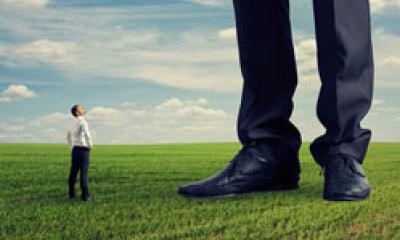 Starting a business is one of the most fulfilling and coveted stages of the entrepreneurship journey. As much as it comes with excellent growth opportunities, it presents an equal measure of challenges as it grows.
Businesses typically primarily go through four stages in a lifetime – start up, growth, maturity, and the decline/rebirth phase. In each stage, a wide range of internal and external factors will present challenges to the business.
This article will trace the problems you'll face as your business grows to prepare you for the hurdles ahead and offer feasible solutions to reduce the chances of failure.
Let's start with the challenges you will face right at the start:
Raising capital
Despite having lucrative business ideas, sometimes getting the initial start-up capital is the most significant barrier to starting a business - especially because obtaining loans and investor funding as a start up can be a time-consuming exercise.
Plan failure
It's not uncommon for entrepreneurs to develop a business idea but to overlook the importance of a good business plan in their quest for success. This is why many start ups are destined to fail from the start.
Although a plausible and comprehensive business plan is not a ticket to guaranteed success, it gives you a good roadmap and prevents you from acting out of impulse.
Unproductive marketing
Marketing is a fast moving field and the technological developments in this field as seen many businesses rushing to use the most expensive methods to market their products. In the long run, these enterprises incur extremely high costs that don't equate to the sales they make.
However, failure to market products better than a competitor will lead to low sales. The key is to monitor closely the results from any marketing activity and then doing more of what works for your business and sticking to your initial business plan. Leveraging online marketing strategies such as SEO can be also beneficial in the long run.
Issues businesses face as they grow
Even though many start ups fail, there are some that break-even and even achieve and experience growth. But this growth is a new chapter and as usual, comes with a complete set of new challenges. Some of the most common challenges that businesses face as they grow include the following:
Lack of leadership or a compromised / unclear vision on how to move forward
As your business grows, your growing team of employees will look up to you for direction. If you can't align your leadership with the business' mission and vision, your employees will lack direction. You can leverage the power of mentorship programs. It gives employees an opportunity to become mentors and learn from other senior leaders in your organisation.
Logistical problems that come with rapid expansion
Growth comes with both operational and physical expansions. Eventually a growing business will require new offices, bigger storage warehouses or showrooms. There will be greater pressure on business processes too. The growing business will need an increasingly sophisticated logistics set up that can overwhelm the business.
A lack of a clear logistics plan will cripple the growing business due either to untimely or failed logistics.
Burnout, overwork, and personnel problems
Despite taking on employees, there is still a close-knit relationship between the business and its owner. After all, the owner has built it from scratch. Now that it's growing, the owner needs to solve issues and oversee the smooth operation of business. This can mean the entrepreneur lacks a work-life balance, leading to low productivity in the long run.
Lack of work-life balance is detrimental to the well-being of the business owner and can potentially risk the smooth running of the business. But, having a skilled HR professional with relevant experience can help organise the growing business. Who reports where? Who does what? How can employees be motivated to propel business growth further? With such a resource, the business will solve short-term problems and be better placed to achieve more significant growth.
Dealing with cash flow problems as demand increases
Many entrepreneurs become less attentive to the business cash flow once it reaches breakeven. They can be lulled into a sense of false security when they achieve a consistent cash flow. This means they can take their 'eyes off the ball' and risk losing track. Ultimately, in this scenario, the company could go bust.
Identifying robust channels that trigger sales can help as can keeping a close eye on costs. As sales and production increase, so do the associated costs for raw materials, energy, shipping, staffing, premises, and a whole host of other costs. Businesses need to ensure they have the cash flow to service those increased costs. By paying close attention to all the monies flowing into and out of the business, you can ensure there is optimum cash flow in the business.
Hiring staff to fill new roles
A growing business will create demand for new skills that need to be plugged. When this happens, the business should adjust its budget to include the salary and on costs of these new workers to fill these new roles.
Despite the need for new skilled staff, a lot of caution should be exercised to avoid overstuffing, which might reduce the venture's profitability.
Planning for further growth and evolution
As the business grows, the business should anticipate change and plan for it. This will prevent the business rushing in and making rash decisions that hamper the growing business.
Running a business requires dynamism and entrepreneurs must react to a number of things from changing market conditions, new competitors to developments in technology. Growing companies will need to upgrade and replace their systems as new tech enters the market and this must be planned for.
Additionally, proper planning and forecasting is necessary to keep board members updated with the progress the business is making. Leveraging professional powerpoint templates can be a great way to encourage investors to continue with their investment.
Stiff competition
When a business grows, it enters new and more challenging operational grounds with businesses offering similar products and services. To maintain progress, a growing business needs to devise effective marketing techniques, provide quality services and products, understand their customers, and satisfy their clients' needs.
Final thoughts
Businesses, new or growing, will always experience challenges on the way. The difficult part is that that these challenges are usually unavoidable. This means business owners should think about the likely and possible challenges before starting out. This can reduce the element of surprise and make it easier to deal with each challenge as it comes.
Copyright 2021. Post by Joydeep Bhattacharya of SEO Sandwitch Blog.