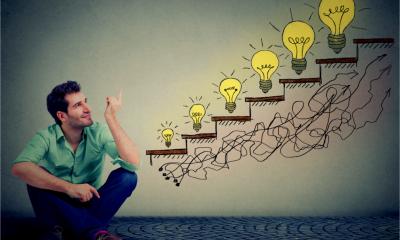 Once you have got your SaaS company up and running, secured some funding, and determined your product/market fit, you need to start considering how you are going to scale your business. This can often be the most challenging step.
One of the biggest errors we see SaaS start ups make is allocating resources incorrectly. They hope that they will achieve exponential growth and achieve instant success. They get ready for the moment they "go viral". However, this rarely goes as planned. After all, the SaaS market is highly competitive.
With that being said, in this blog post, we are going to take a look at five ways you can make sure your start up scales up successfully. Whether you offer software for child management or you have a unique accounting tool, these tips will help you to scale.
1. Put together an expert marketing strategy
There is only one place to begin, and this is with your marketing efforts. While you are in the scaling stage, you can experiment with more channels to discover which ones will work best for you.
This is not to say that you can afford to simply throw your money down the drain on costly experiments. Market research for start ups is critical. This will help you to understand the market you are operating in. You can learn about the competition and the strategies that are working for them (and aren't working).
You will also be able to get a better understanding of your customers. What are they looking for? What are their pain points? What sort of social platforms are they using? What content do they engage with online? Answering questions like this will ensure you are able to put together an effective marketing plan for your business.
There are many different types of marketing approaches that you can use as a start up, so it is important to do your research and decide on what sort of advertising approaches are going to be right for you.
Email marketing is an excellent choice, as the ROI on email marketing is 4200%, meaning $42 for every $1 spent.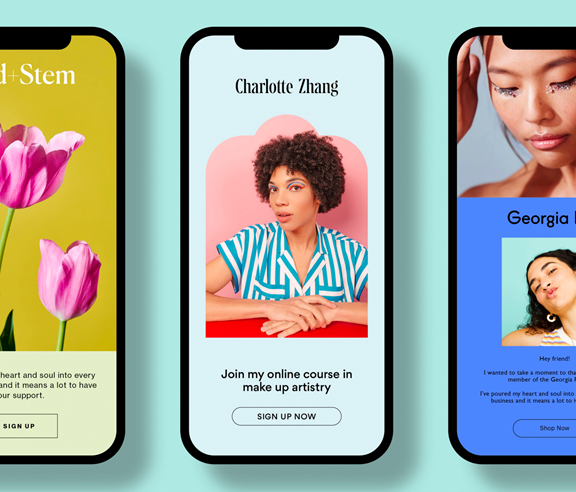 You can find some great templates for things like special offer emails and new product launch email templates. This makes it easy for you to put together a sleek and professional email that catches the eye and makes a lasting impression.
Aside from this, it is vital to make sure you are creating high-quality content, which is persona-based. Try to promote your content too. You will be surprised by how far you can get by helping others, whether it is answering questions on social media or providing blog posts that address consumer pain points.
2. Consider growth hacking
In addition to your marketing strategy, you should also think about growth hacking. You may think that this is just a buzzword but we promise you, it is more than that.
Growth hacking is an umbrella term that is used to describe strategies that concentrate purely on growth. It is typically used in relation to start ups in their early stages who need to achieve considerable growth within a short timeframe on a small budget.
The aim of growth hacking techniques is to acquire as many users as you can while spending as little as possible.
Some of the different growth hacking techniques you may want to consider include:
Offering strategic discounts
Repurposing marketing content
Offering help in online communities such as Reddit or Quora
Launching programs to reward loyal customers
Using email marketing to build strong connections with users
Getting bloggers to review your software
Running giveaways and contests
Writing white papers and ebooks
Creating content for social media
Typically, growth hacking strategies will fall into one of three categories: advertising, product marketing, and content marketing.
All you need to do is select the approaches that make the most sense for your business depending on your objectives, resources, and business model.
3. Conquer the global marketplace
Selling worldwide is a vital milestone in the growth of your SaaS business. Firstly, do some research to identify possible target markets. After this, you need to understand the buying behaviour of those who live in the countries you want to sell your software to.
It is important to consider the different payment options you should offer to meet the preferences of your international customers and what they are looking for when they research a product online.
In addition to this, you should think about creating a global promotions calendar, which highlights local days and holidays to target. Every country will have its own unique holidays, which present you with vital opportunities in terms of reaching buyers.
Ultimately, you need to have a 'local approach' in your international selling strategy.
Here are some tips that you can follow when it comes to building your global growth plan:
Perform an internal analysis of your business so you can answer key questions, such as whether or not there is a demand for your sort of business in the location in question.
Develop an international strategy plan, which defines your long, medium, and short-term strategy.
Break down cultural barriers and speak the language so you can connect with potential international customers.
Develop a cohesive and comprehensive marketing strategy.
Get all of the legal documentation you require in order and address any compliance and tax issues.
4. Build a referral program
Aside from the ideas and suggestions that we have provided so far, you may want to consider building a referral program. Turning your customers into business advocates is the best way to go if you want to scale your SaaS business.
You can use custom outreach efforts to gain advocates, with examples including email marketing, personalised videos, and even engaging in real conversations with your customers.
Timing is also critical here. It is better to ask for referrals after your customers have provided you with positive feedback. If they accept, you can come up with a special reward for anyone that brings a paying customer to you, for example, a monetary reward, discount, or free product.
If you know how to leverage consumer advocacy strategies effectively, they can be an excellent competitive advantage. All you need to do is approach customers with a combination of goodwill, respect, and trust, which will motivate them to tell a compelling story.
One of the most important things that you need to do when it comes to creating a referral program is to make it as easy as possible for people to sign up, refer others, and receive their rewards for doing so.
If you make your customers jump through hoops in order to refer customers for a small reward, they will assume that it is just not worth their time. They may even start the process and then abandon it halfway through because they feel that it is too difficult.
You will also need to make sure that you market the referral program effectively as well. Use catchy headlines, make it easy for people to understand how the referral program works, and actively push your referral program.
5. Keep your customers happy
Last but not least, there is one thing you need to scale your business effectively: a happy customer base! You should begin by tracking your Net Promoter Score (NPS) and churn rate. Both of these metrics will reveal how healthy the relationship is between your customers and your product/business.
Businesses that have a consumer-focused strategy have always had more success when compared with those that have an inward focus on their product.
Make sure that you always ask your consumers to provide you with feedback and show to them that you are genuinely interested in how they are using your product and how they are finding your software so you can provide them with the best possible version of them.
It is important to remember that your reviews and reputation are some of the most critical factors that will influence whether or not a consumer purchases from your company.
Furthermore, your customer support and success teams need to be trained and correctly empowered so that they can solve any problems for those consumers that you have worked so hard to win over.
Final words on scaling your start up effectively
So, there you have it: five different ways you can scale your start up effectively. There is no denying that scaling a business can be incredibly difficult, especially in a competitive market like the SaaS industry. However, we hope that the ideas and suggestions we have provided above will help you to scale your company effectively.
Copyright 2022. Article made possible by SKALE.